Period drama stars David Oyelowo and Rosamund Pike.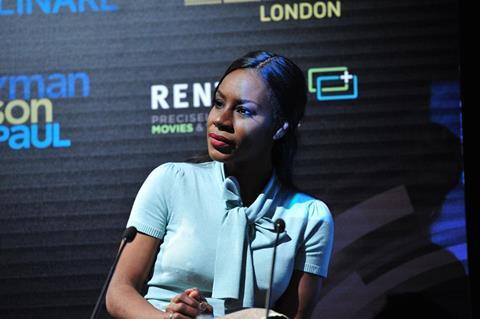 Principal photography has begun on A United Kingdom, directed by Amma Asante (Belle), and will shoot for seven weeks in Botswana and the UK.
Pathé will distribute the film in the UK and France and will handle sales throughout the rest of the world.
The cast is led by David Oyelowo (Selma) as Seretse Khama with Rosamund Pike (Gone Girl) playing his future wife Ruth Williams.
Other cast include Jack Davenport (Pirates of the Caribbean), Terry Pheto (Mandela), Tom Felton (Harry Potter), Arnold Oceng (Adulthood), Jack Lowden ('71) and Laura Carmichael (Downton Abbey).
Scripted by Guy Hibbert (Five Minutes of Heaven, Omagh), the film is based on the book Colour Bar by Susan Williams.
Described as an "epic love story", A United Kingdom is based on true events. In 1947, Seretse Khama, the King of Botswana, fell in love with London office worker Ruth Williams.
Their marriage was opposed not only by their respective families but also by the British and South African governments. But the couple defied family, apartheid and Empire, and together helped "transform the poorest country in Africa into one of its most peaceful and prosperous".
Producers are Rick McCallum (Star Wars), Brunson Green (The Help), Justin Moore-Lewy, Charlie Mason, Peter Heslop (The Imitation Game) and David Oyelowo.
Executive producers are Pathé's Cameron McCracken, BBC Films' Christine Langan, the BFI's Ben Roberts, Ingenious Media's Eleanor Clark Windo and Guy Hibbert.
The film is a Pathé, BBC Films, BFI, Ingenious presentation with the participation of Canal + and Cine + of a Yoruba Saxon/Harbinger Pictures/Perfect Weekend/ Film United Production of a film by Amma Asante.