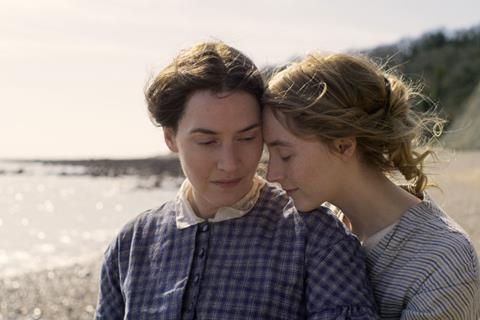 The Deauville American Film Festival has announced that it will screen 10 of the 56 titles selected for the Cannes Film Festival's special 2020 Official Selection, at its upcoming edition running September 4-13 in France.
The titles include UK director Francis Lee's period drama Ammonite, French filmmaker Maïwenn's semi-autobiographical tale DNA and Korean director Yeon Sang-ho's zombie horror Peninsula, which is already proving a smash hit at home and in other Asian territories.
The Cannes Film Festival, which was forced to cancel its physical edition this year due to the Covid-19 pandemic, announced its special 2020 Official Selection in June. The aim of the selection was to give a boost to films destined for theatrical release in the coming months.
"Extraordinary circumstances call for an extraordinary edition: this year, the Deauville American Film Festival welcomes the Cannes Film Festival, known for its international dimension," the Deauville American Film Festival said in a statement.
Cannes general delegate Thierry Frémaux and president Pierre Lescure will attend present the screenings in person.
"A town, beaches, views? No, it's not Cannes, it's Deauville. The host of one of France's oldest film festivals will exceptionally take on the guise of la Croisette in this most unique year for cinema," commented Frémaux.
Deauville will be one of the first film festivals to take place physically in France since the Covid-19 pandemic hit in early March, alongside the Angouleme Francophone Festival, which runs August 28 to September 2 in the southwest of the country.
The full list of films in Deauvilles Cannes 2020 showcase:
DNA (Alg- Fr)
Dir. Maïwenn
Ammonite (UK)
Dir. Francis Lee
Home front (Belgium)
Dir. Lucas Belvaux
French Tech (France)
Dir. Bruno Podalydès
A Good Man (France)
Dir. Marie-Castille Mention-Schaar
Last Words (US)
Dir.Jonathan Nossiter
Peninsula (South Korea)
Dir. Yeon Sang-ho
Red Soil (France)
Dir. Farid Bentoumi
Slalom (France)
Dir. Charlène Favier
Teddy (France)
Dirs. Ludovic and Zoran Boukherma