Paramount's Terminator Genisys lands with $5.9m (£3.8m), as Warner Bros' Magic Mike XXL posts $2.4m (£1.5m) debut.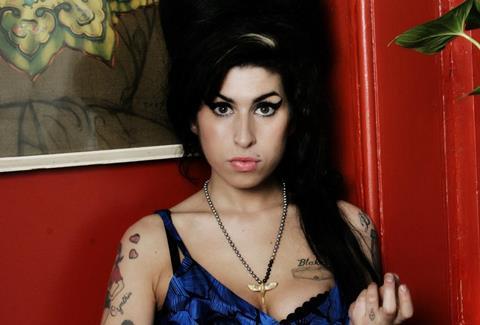 ALTITUDE FILM DISTRIBUTION
In spite of the good weather, Amy has recorded the biggest ever opening weekend for a British documentary at the UK box office.
Altitude Film Distribution's critically acclaimed release grossed $810,000 (£520,528) from its 133 sites, including $194,000 (£124,506) in previews. The opening also marks the second biggest ever for a non-concert documentary in the UK, as well as the fifth biggest documentary opening ever.
The weekend has seen cinemas such as HOME in Manchester breaking house records.
Asif Kapadia's Senna opened with $584,000 (£375,173) and went on to take $4.9m (£3.17m), a total that is well within the reach of Amy given it will be expanding to over 200 sites from this Friday [July 10].
"It was a risk putting the film out in the high summer to mix it with the studio blockbusters but we always believed Amy to have significant potential outside of a fashionable event cinema release for a doc," Hamish Moseley, head of distribution at Altitude Film Distribution, told Screen.
"We applied that large scale thinking to all areas of the campaign from early teaser materials (with worldwide impact), to a wide-reaching nationwide marketing campaign cemented with a series of magnificent events at Glastonbury, Secret Cinema, Edinburgh and Hackney film festivals, a live broadcast gala premiere and regional Q&As. We're delighted with the result!"
UNIVERSAL
Holding off new entrants Terminator Genisys and Magic Mike XXL, Minions retained its lead at the UK box office with an impressive performance.
Universal's animation scored a superb $9.7m (£6.2m) second weekend for a ten-day tally of $32.6m (£21m). Despicable Me 2 stood at $36.1m (£23.2m) at the same stage having been boosted by previews, but Minions held stronger as Despicable Me 2 posted a $6.2m (£4m) second weekend.
Minions might find its box office crown challenged by the arrival of Ted 2 this week, but is likely to enjoy an extended run regardless with a lack of direct family competition until Inside Out on July 24.
Also for Universal, Jurassic World is now the 15th highest grossing film of all time at the UK box office after a $4.1m (£2.6m) fourth weekend saw it reach a stunning $83.7m (£53.8m).
By the end of this coming weekend, there's every chance Jurassic World could be challenging the all-time top ten, with the tenth biggest film currently The Lord of the Rings: The Two Towers at $89.6m (£57.6m).
PARAMOUNT
Terminator Genisys landed in second with a UK bow of $5.9m (£3.8m), including $1.2m (£720,000) in previews, from its 536 sites through Paramount.
That debut is considerably behind both Terminator 3: Rise of the Machines' $9.5m (£6.1m), including $1.7m (£1.1m) in previews, and Terminator Salvation's $10.8m (£6.9m) which also included $3.4m (£2.2m) in previews.
It also doesn't compare all that favourably with the $4m (£2.6m) debut of Terminator 2: Judgment Day, when you factor in inflation and the rise in ticket prices since T2's 1991 release.
Terminator 3 is currently the series' highest UK grosser with $29.4m (£18.9m) and, given the soft reviews and good weather, Terminator Genisys could find it tricky to come close to that.
WARNER BROS
Magic Mike XXL charted fourth on its UK bow after gyrating to $2.4m (£1.5m) from its 495 sites.
Warner Bros' sequel opened behind its critically acclaimed predecessor which posted a $4.1m (£2.7m) debut from 446 sites, including $1.6m (£1m) in previews. Based on Fri-Sun takings, the two films are closer but Magic Mike XXL will have to hold well in order to challenge Magic Mike's $13.1m (£8.4m) result.
Also for Warner Bros, Entourage and San Andreas stand at $2.3m (£1.46m) and $17.6m (£11.3m), respectively.
FOX
Dropping 52% in its fifth weekend, Fox's Spy shot to an extra $474,000 (£305,000) for a healthy $14.4m (£9.3m) and will still hope to hit the £10m mark.
Also for Fox, Secret Cinema's production of The Empire Strikes Back has reached $2.8m (£1.8m) after five weeks of its run, while Home has journeyed to an excellent $38.3m (£24.6m).
The Longest Ride has grossed $1.8m (£1.2m) after three weeks in play.
EONE
Now in its third week, eOne's Mr. Holmes uncovered a further $173,000 (£111,127) for $3.2m (£2.1m) to date.
ENTERTAINMENT
Knock Knock posted a hefty drop on its way to a $103,000 (£66,461) second weekend through Entertainment Film Distributors. Eli Roth's latest is now up to $733,000 (£471,542) and will end its run as Roth's lowest UK grosser.
LIONSGATE
Falling over 50% in its second weekend, Lionsgate's Slow West added $97,000 (£62,162) for $439,000 (£282,019) to date.
UPCOMING RELEASES
This week sees a saturation release for Universal's Ted 2 (opens July 8), while Sony's Love & Mercy receives a wide release.
StudioCanal's Song of the Sea, The New Black Film Collective's Dear White People, Curzon Film World's The Choir and Eureka's The Human Centipede 3 (Final Sequence) are among the films receiving limited releases.