Watching new films at home could soon become a reality.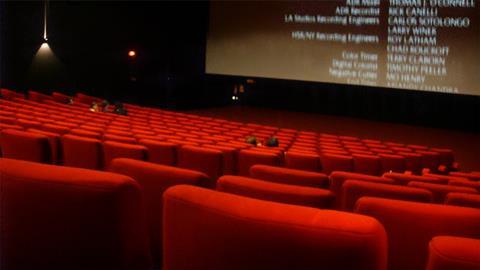 The pace of negotiations between studios and exhibitors will force studios to usher in their own premium video on demand (VOD) platforms as early as the end of this year, an analyst said on Monday.
This would potentially let audiences watch major blockbusters at home just weeks after their theatrical debuts.
Robert Fishman of MoffettNathanson Research said given there was no sign of agreement yet on price points, revenue-share deals and the length of theatrical windows prior to the start of the premium VOD release, he expected a common standard by early next year.
Fishman also downgraded his recommendation on Regal Entertainment and Cinemark Holdings – the second and third largest circuits in the US behind Wanda-owned AMC Entertainment – to 'sell' in light of the fragility of the existing 90-day exclusive theatrical window.
Negotiations between studios and the theatre chains have been ongoing for some time, although they have been conducted in private. The parties cannot formally convene because such discussions could be in breach of anti-trust laws.
While Disney has refused to entertain any notion of reducing the theatrical window, other studios are more enthusiastic about a paradigm change.
Warner Bros and Universal are the most aggressive proponents of change as their cable company overlords are keen to deliver content directly to consumers with as little lag as possible, while Fox has said it supports a 45-day window.
Paramount and AMC experimented with revenue share on Scouts Guide To The Zombie Apocalypse and Paranormal Activity: The Ghost Dimension in 2015, and Screen understands those cases generated digital revenues three times higher than the studio would have earned under traditional windows. Sony has not come down either side on the debate.
Fishman noted the studios are anxious not only to fill the void left by the demise of the DVD market but to take on the threat posed by Netflix and its ability to directly reach approximately 100m subscribers and counting worldwide. The streaming giant has been making aggressive in-roads into studio-level production and recently hired Scott Stuber to oversee its original film initiative.
The analyst said exhibitors' dent in annual profits due to lost ticket and concessions sales could range from $163m-$592m. Conversely, studio profits could rise anywhere from $740m-$1.8bn once PVOD becomes operational.
According to reports, Regal's stock has dropped 10.8% in the last three months due to concern over 2017 box office to-date and the prospects for the exhibition sector. Cinemark stock has fallen by 11%, while that of AMC Entertainment has dropped a little below 23%.