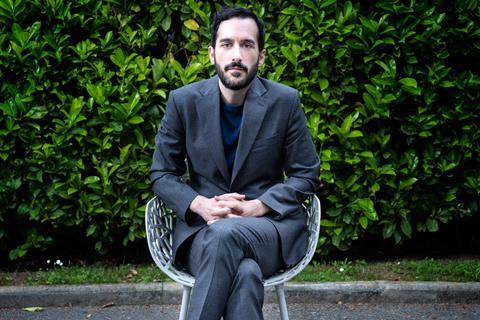 Swedish director Levan Akin has called for protestors of his Swedish-Georgian co-production feature And Then We Danced to watch the film, after violence from conservative right-wing groups outside its premiere in Georgia last weekend.
"Hopefully one day some of the protestors will see the film and realise that it is a celebratory film of Georgia – my love letter to Georgian culture," Akin told Screen.
After premiering in Directors' Fortnight in Cannes and winning festival prizes at Odessa and Sarajevo, the film debuted in five locations in Georgia on Friday, November 8.
It was protested by multiple conservative groups in Georgia, including the country's Orthodox Church, for its depiction of homosexuality. LGBTQ rights are still a taboo issue for many in the country.
According to Akin, all 6,000 tickets on sale sold out "within minutes", but no future screenings have yet been booked.
He thanked "everyone who went out of their way to see the film", as well as the police and government for their protection of the cinemagoers.
He also praised the venues showing the film; "I'm glad none of them backed down or cancelled any of the scheduled screenings, but stood in solidarity with the film."
The filmmaker called for greater coverage of the situation to bring about change in Georgia.
"The more attention these riots get internationally the more it pressures the government to take a clear stand against the bigots and zealots" he said.
And Then We Danced is Sweden's entry for best international feature at the 2020 Oscars.