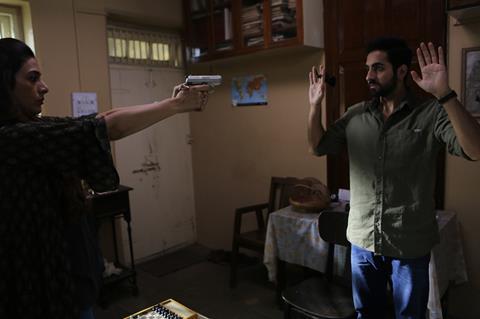 The 17th annual Indian Film Festival of Los Angeles (IFFLA) will open on April 11 with a tribute and moderated discussion with Indian star Tabu and a screening of her latest film Andhadhun directed by IFFLA alum Sriram Raghavan.
IFFLA 2019 will feature three world premieres, two North American premieres, two US premieres, and 11 Los Angeles premiere screenings. The line-up spans nine languages, and includes female and first-time filmmakers along with returning festival alumni.
Additional line-up details, including the Closing Gala and television panel participants, will be announced soon.
Highlights from the programme announced so far include a trio of Sundance and Slamdance favorites in the form of Photograph by The Lunchbox director Ritesh Batra, Ronny Sen's feature debut Cat Sticks, and Taking The Horse To Eat Jalebis from theatre-turned-film director Anamika Haksar.
Other anticipated screenings include the family drama Love Goes Through Your Mind directed by UCLA alum Ronak Shah, and family film Chippa, directed by Safdar Rahman and starring Sunny Pawar from Lion.
"We have discussed honoring Tabu for a long time, and this year felt like the right time," said Christina Marouda, IFFLA's executive director. "Her work and personality embody everything that IFFLA is about – being fearless, versatile, independent in spirit, unwilling to compromise, brilliant in the range of her performances, and simply beautiful. With half of the festival's 2019 line-up directed by female filmmakers, this couldn't be a stronger celebration of women in Indian cinema."
Opening and Closing Gala presentations will take place at the Ahrya Fine Arts Theater in Beverly Hills. IFFLA runs from April 11-14 at Regal L.A. LIVE. For the full line-up, click here.