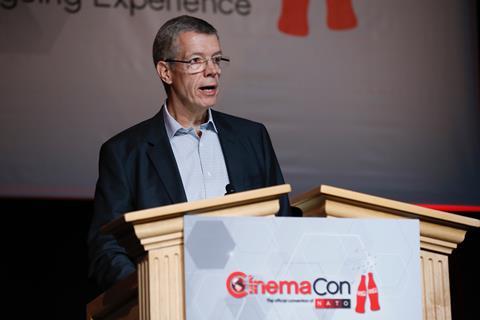 Andrew Cripps, who departed Fox International earlier this year in the wake of the Disney merger, has been named president of international theatrical distribution at Warner Bros Pictures.
The experienced and highly regarded Cripps will oversee international theatrical distribution of Warner Bros and New Line films, and will work closely with president of worldwide distribution and president of Warner Bros Home Entertainment Ron Sanders to grow theatrical opportunities and additional revenue streams for the division.
Cripps will also oversee the team that manages sales and distribution efforts across Warner Bros' network of affiliates and licensees in more than 125 territories worldwide. He reports to Sanders.
The hire comes as it emerged this week that executive vice-president of international distribution Tom Molter is departing Warner Bros.
Cripps brings has more than three decades of experience leading international theatrical distribution at Hollywood studios such as Fox, United International Pictures, Paramount, and IMAX.
"Andrew is the consummate distribution executive, with a wide breadth of experience on both the studio and exhibitor side," said Sanders. "With the continuing growth and importance of the international box office, having someone with Andrew's insight and expertise leading our overseas efforts will benefit the entire Warner Bros. Pictures Group. He's a great addition to an already great team, and I can't wait to work with him."
"I am delighted to be joining the very talented team at Warner Bros. and look forward to contributing to the success of the Studio's amazingly diverse slate of motion pictures," said Cripps. "As the international market continues to expand, this feels like a great time to be joining the team there, and I am excited to get started."
Prior to Warner Bros, Cripps served as president of international theatrical distribution for Fox. Before that he was the London-based president of Europe, Middle East and Africa for IMAX and executive vice-president of the IMAX Corporation.
Prior to that, Cripps spent five years as president of Paramount Pictures International, which he joined the after nearly two decades at United International Pictures.