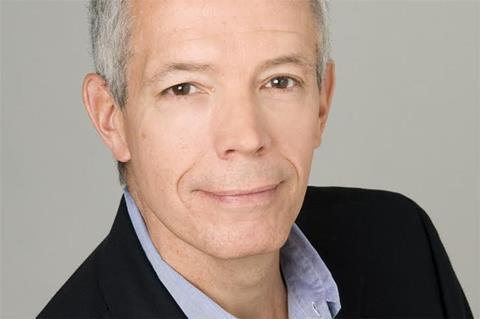 UPDATE: Fox International theatrical distribution president Andrew Cripps is to depart amid a first wave of redundancies following Disney's $71.3bn acquisition of the entertainment assets of 21st Century Fox, in a move that spells rough times ahead for Fox International staff and apparatus.

Cripps will not depart immediately however further clarity was unavailable at time of writing. The executive is one of the most highly regarded and accomplished professionals in the international arena. Until 2017 he served as president of IMAX International, and was president of Paramount Pictures International from 2007-11, and president and COO of UIP from 1999-2006.
He joined UIP in 1986 as executive assistant to the general manager, Japan, and was later promoted to the roles of vice-president sales, South East Asia and senior vice-president, international sales. Cripps spent 19 years in Japan and speaks fluent Japanese.
While at Fox he divided his time between Fox International's home office in Los Angeles, and London, where his family is based. He presided over the international releases of the Oscar-winning Bohemian Rhapsody, which to date stands at $664.8m, Alita: Battle Angel on $313.8m, Deadpool 2 on $460.5m, Kingsman: The Secret Service on $286m, and The Greatest Showman on $260.7m, among others.
The fate of the Fox International apparatus and staff remained unclear at time of writing, although the prospects for many do not look good. Industry insiders said cuts at the Los Angeles home office were likely to go deep, while it was entirely plausible that a swathe of territory office managing directors could be made redundant (in keeping with other high-profile departures among Fox executives from domestic divisions that emerged on Thursday). The same people said international distribution managers might be asked to stay on at least for the short-term to oversee the remaining Fox International slate.
That would allow Disney executives to focus on what is shaping up to be a record global year for the studio – some insiders are speculating its films might generate more than $10bn in 2019 – with Captain Marvel already on $812.2m worldwide, and a slate that includes Avengers: Endgame, Toy Story 4, The Lion King, Frozen 2, and Star Wars: Episode IX, not to mention Aladdin, which could break out.
In some markets Fox shares a territory office with Warner Bros, and it was not known how those scenarios will play out. The Fox International slate is a modest one in comparison. Brad Pitt sci-fi Ad Astra is dated to open in the US on May 24, although there has been chatter the date might change now that it clashes with Aladdin. Out in June is X-Men spin-off Dark Phoenix with Sophie Turner, Jennifer Lawence, James McAvoy, Michael Fassbender, and Nicholas Hoult; and possible breakouts in the form of Dave Bautista action comedy Stuber; action The New Mutants with Marvel Entertainment; James Mangold's Ford vs Ferrari drama starring Matt Damon and Christian Bale; Joe Wright's thriller The Woman In The Window starring Amy Adams, Gary Oldman, and Julianne Moore; and animation releases Spies In Disguise and Jack London adaptation Call Of The Wild.
In other developments, Fox 2000 is being shuttered. It was unclear what would happen to unit chief Elizabeth Gabler and her small team, none of whom was notified individually on Thursday, although it is understood Disney remains committed to complete the Fox 2000 films in production, which include The Woman In The Window. Fox 2000 films will remain part of the Fox film library.
Fox domestic distribution chief Chris Aronson is among a wave of first high-profile executives on the way out, as are: president of product strategy and consumer business development Mike Dunn; president of worldwide marketing Pamela Levine; co-president of marketing Kevin Campbell; chief content officer Tony Sella; executive vice-president of corporate communications Dan Berger; and executive vice-president publicity Heather Phillip.
Disney said this week it expects to make $2bn in cost savings from the acquisition and lay-offs are expected to contribute to that significantly. Estimates put the potential number of redundancies in the 4,000 range, although analyst Rich Greenfield of BTIG has put the number as high as 10,000 over time.