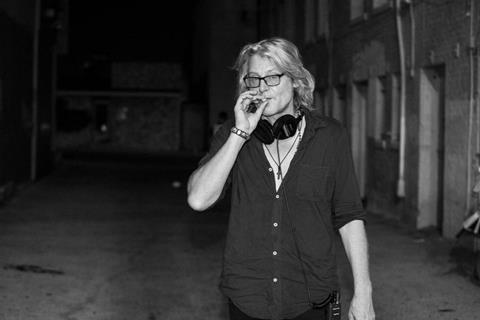 Andrew Dominik, director of Netflix's Blonde, said he hopes the film will premiere in Cannes in May in an out-of-Competition berth after a reported offer by the streamer to give the film an eight-month theatrical window in France was turned down by the festival.
"[Netflix] said, 'We'll put the movie in theatres for eight months before we bring it out on the platform'," Dominik told Screen. (The full interview is available here.)
Netflix is subject to a 15-month window between a film's release on its French service and a theatrical release under an overhaul of France's strict media chronology laws. Cannes requires all films screening in Competition to commit to a full theatrical release in France.
According to the filmmaker, festival director Thierry Fremaux "loves" the title. Screen has contacted Netflix for comment.
Adult rating
Dominik was bullish in the face of the reported NC-17 rating in the US for Blonde, which he described as "a bunch of horseshit". If confirmed by US ratings board the MPA, Blonde will be the first Netflix Original to receive what can be a commercially prohibitive certification due to the limited number of US theatres that will book an NC-17 film.
"It's a demanding movie," he said. "If the audience doesn't like it, that's the fucking audience's problem. It's not running for public office.
"It's an NC-17 movie about Marilyn Monroe, it's kind of what you want, right?" he continued. "I want to go and see the NC-17 version of the Marilyn Monroe story."
Blonde shot in 2019 and Dominik said it has picture-locked, after Netflix "insisted" on bringing in acclaimed editor Jennifer Lame, whose credits include Tenet and Manchester By The Sea, early last year "to curb the excesses of the movie," as Dominik put it.
Rumours of a scene featuring bloody menstrual cunnilingus are untrue and "hilarious" according to the director. However, a rape scene is in there, taken from the 2000 Joyce Carol Oates book of the same name on which the film is based.
He said there was "work involved" in making Cuban actress Ana de Armas, who plays Monroe, "sound American"; and that "she is fucking amazing – the one thing nobody's going to complain about is [de Armas'] performance."
He also praised Netflix for supporting the title despite having issues with some of the content, saying "It's much easier to support stuff when you like it. It's much harder when you don't. I have nothing but gratitude for Netflix."
The film is "critical of American sacred cows" according to its director, who added that it "wouldn't have got done" without the #MeToo movement "because nobody was interested in that sort of shit – what it's like to be an unloved girl, or what it's like to go through the Hollywood meat-grinder."
Dominik is at the Berlinale this weekend with Berlinale Special title This Much I Know To Be True, his second documentary about Nick Cave and the Bad Seeds frontman Nick Cave, with bandmate Warren Ellis.