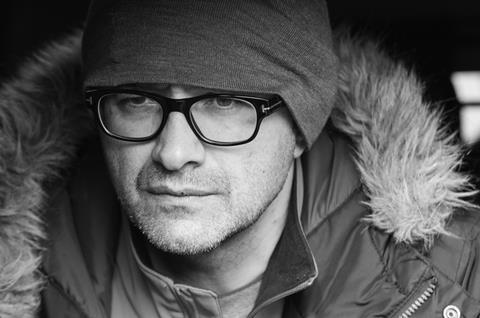 Andrey Zvyagintsev, the twice-Academy Award nominated Russian director of Leviathan and Loveless, has revealed more details of his first TV project which he is now developing with Paramount Television.
"My ambition is not only to make a TV series but to make an amazing TV series that will stand for something," he said at the Doha Film Institute's Qumra event in Qatar on Tuesday. "It will make its mark in television."
Details remain scarce as Zvyagintsev said he is just beginning to embark on the project. He is working with Oleg Negin, with whom he has co-written all of his films since The Banishment, and his regular producing partner Alexander Rodnyansky of AR Films.
"It's an idea that I welcomed as an experience," the director said of Paramount's invitation to work with the network. "We're at a very early stage of playing with the idea because I haven't had any time to immerse myself in any of the thinking."
The Moscow-based director, father to four boys aged between 33 and eight, is nearing the end of many months spent talking about Loveless at home and around the world. It debuted at Cannes, played the worldwide festival circuit and was nominated for a foreign-language Academy Award.
"The ball is in our corner now," Zvyagintsev explained. "We were approached by Paramount and we have got to give them great feedback in order for this to happen."
The as-yet-untitled TV series will be shot in Moscow, in Russian. "I believe having Alexander Rodnyansky behind the project means we will have no problem securing a Russian broadcaster," said Zvyagintsev of his producer who is one of Russia's most commercially successful and influential producers.
Finally Zvyagintsev pointed out the TV series might not be his next project.
"My usual work takes a lot of preparation and immersion in the details before embarking on the execution," he explained. " This will be more even more demanding. It will require an enormous amount of work as you are not making one hour 40 minutes movie, you are making five, six, seven of them in a row.
"I don't exclude the possibility that while I am conceiving the TV project I could make another movie. It all depends who of those babies will pop out first!"
Zvyagintsev was in Doha to participate in the Master Class series as part of the DFI's Qumra event to support first and second time filmmakers from throughout the region.