The Life Of Pi director was speaking during the Shanghai International Film Festival.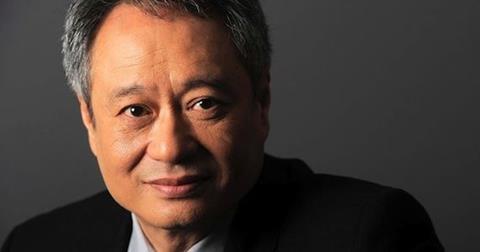 Speaking at the Shanghai International Film Festival (SIFF), director Ang Lee has warned Chinese filmmakers to slow down and learn their craft rather than rush out under-developed films to satisfy the booming China market.
"I don't want to hold [directors] back from development, but they shouldn't grow too fast. This is an emerging industry and the start of a golden age - it's not the peak, it's just the beginning," said Lee, speaking at a SIFForum session hosted by digital giant Tencent on Monday (June 13).
Lee described himself as a late bloomer, starting his career at the age of 26, and said he had "a long period of immaturity" as a filmmaker.
"The market is good so everyone is impatient and wants to make money," Lee said. "So you may be tempted to grow faster but then there will be an uneven distribution of resources. We had that kind of disaster in Hong Kong and Taiwan many years ago when everyone was chasing the same stars and making similar films."
Lee also talked about China's booming box office, which is expected to surpass North American box office in 2017, saying that it's not enough to just have a massive market.
"Of course we'll surpass US box office. We have a larger population, but the US has a deeper film culture," Lee said. "They have their systems set up already and their pop culture touches everyone in the world. We forget what our parents told us when we were children that we have to be modest."
Lee drew huge cheers from the packed auditorium for his comments. China's local productions have an above-50% share of the local box office, but only a small proportion of big-budget hits are profitable.
With an over-supply of finance and shortage of creative talent, relatively inexperienced directors often find themselves shooting big-budget but under-developed projects.
"We have the same hardware in China and the US but the software is different," Lee concluded. "This is the start of the golden age so please seize this opportunity and create a virtual cycle. It's quite natural to get bigger, but film is all about culture, so we have to be patient."
Studio8 founder Jeff Robinov, Chinese director Xu Zheng (Lost In Thailand), Tencent vice president Sun Zhonghuai and Bona Film Group founder and chairman Yu Dong also spoke on the panel, discussing subjects ranging from storytelling, encouraging new talent and sustainable market development.
Lee's new film, Billy Lynn's Long Halftime Walk, is produced by Studio 8, which is backed by China's Fosun International, and Bona Film Group. The film's release is scheduled for release in several key territories including the US, UK, Germany and Italy on 10 and 11 November, 2016.