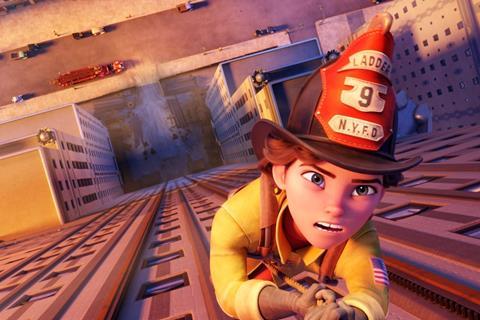 Main Journey, Anton and Caramel Films announced on Tuesday (November 10) that Kenneth Branagh, Olivia Cooke, Laurie Holden, and William Shatner will voice the lead characters in animation family adventure Fireheart, and unveiled international sales.

Anton's (Paddington, AFM sales title Mothers' Instinct) president of international production and distribution Cecile Gaget is showing first footage to AFM 2020 Online buyers this week with CAA, and said the film had sold out internationally.
Rights have gone in China (Peak Films Ltd (E Stars)); Latin America (IDC), Italy (Leone), CIS (Central Partnership), Eastern Europe (Vertical), Baltics (Acme), former Yugoslavia, Albania (Blitz), North Korea (Noori Pictures), Middle East (Selim Ramia), and South Africa (Filmfinity).
Cinemundo will release Fireheart in Portugal, Red Cape in Israel, Ascot Elite in Switzerland, Cinemaxx in Indonesia, Golden Scene in Hong Kong and Macau, Blue Lantern in Vietnam, Proview in Taiwan, TGV in Malaysia, Feel Good in Greece, Pioneer in the Philippines, Filmarti in Turkey, Sam Film in Iceland, and MVP in Mongolia.
Fireheart is set in New York in the 1920s as a young girl dreams of becoming the world's first female firefighter. Additional cast roles include Mara Junot, Wilex Ly, and Ryan W. Garcia.
Laurent Zeitoun is directing and producing alongside Yann Zenou, with whom he is overseeing production at L'Atelier Animation studios in Montreal. The music-fuelled feature is scheduled for delivery in 2021.
Zeitoun co-wrote the film with Daphne Ballon and Jennica Harper from an original idea by Zeitoun. Ted Ty (How To Train Your Dragon 2, Rise Of The Guardians and Kung Fu Panda), the animation director on Main Journey's Ballerina, is co-director.
Early partners were eOne, in Australia, UK, Germany, Spain, Benelux and Canada, Téléfilm Canada and SODEC, SND, M6, Canal+, and Ciné+.