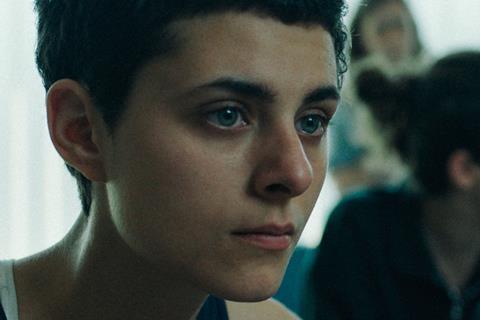 Sophie Deraspe's Antigone will represent Canada in the best international feature film Oscar race this season, ACPAV, Maison 4:3 and WaZabi Films announced on Friday (20).
The refugee drama received its world premiere at Toronto International Film Festival earlier this month where it won the Canada Goose Award for best Canadian feature film and Anick Poirier and her team at WaZabi Films launched sales.
Nahéma Ricci stars in the retelling of Sophocles' Greek tragedy as a brilliant student with a promising future who moves with her siblings and grandmother into a small Montreal apartment after their parents are murdered.
When her brother is killed by mistake during a police raid on her drug dealer brother, Antigone sacrifices her future to protect her family. Nour Belkhiria, Rachida Oussaada, Antoine Desrochers, Rawad El-Zein, Paul Doucet, Hakim Brahimi, Jean-Sébastien Courchesne and Benoit Gouin also star.
Antigone will receive its international premiere at Busan next month, and the Quebec premiere is scheduled for Festival du Nouveau Cinema in Montreal next month. It opens in Quebec on November 8 via Maison 4:3.
Marc Daigle produced the Corporation ACPAV production with the financial participation of Téléfilm Canada, SODEC, Harold Greenberg Fund, and produced in collaboration with Maison 4:3, Fonds Québecor, provincial and federal tax credits, with the participation of Super Écran, Radio-Canada and difuze.