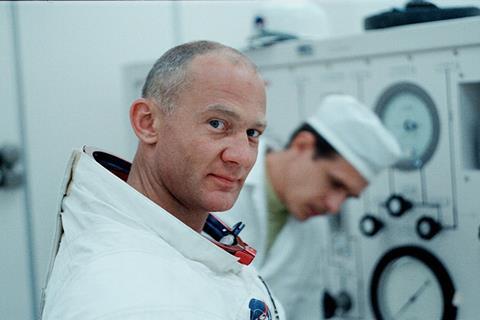 Apollo 11, One Child Nation and American Factory are among the seven documentary feature nominees that will battle for top honours at the 31st Annual Producers Guild Awards.
The Producers Guild Of America (PGA) unveiled the nominees for Outstanding Producer of Documentary Motion Pictures on Tuesday (19). They are in alphabetical order: Advocate, American Factory, Apollo 11, The Cave, For Sama, Honeyland, and One Child Nation.
All nominees are in the process of being vetted for individual producer eligibility.
In the last seven years, three PGA winners have gone on to claim the best documentary Oscar: O.J.: Made In America in 2016, Amy in 2015, and Searching For Sugarman in 2012. In the last awards cycle the PGA nominated the eventual Oscar winner Free Solo, but gave its award to Won't You Be My Neighbor?
Sports, children's and short-form programme nominees will be announced on December 19. The remaining nominations for theatrical motion pictures, animated theatrical motion pictures, television series/specials, limited series television, and televised/streamed motion pictures will be announced on January 7, 2020.
The winners will be announced at the PGA's awards ceremony in Hollywood on January 18, 2020.
In addition to the competitive awards, Netflix chief content officer Ted Sarandos will be recognised for his innovative industry leadership with the Guild's highest honour, the Milestone Award. The Norman Lear Achievement Award in Television honour will go to Marta Kauffman, and Octavia Spencer will receive the Visionary Award.
Recipients of the Guild's David O. Selznick Achievement Award in Theatrical Motion Pictures and The Stanley Kramer Award will be announced shortly.