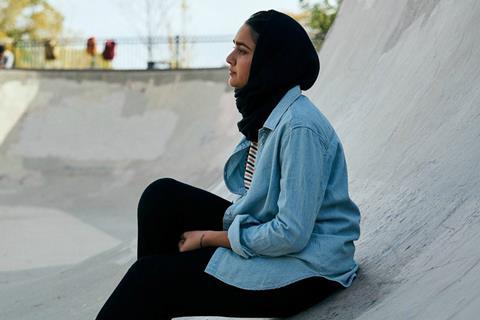 Apple has closed its first Sundance acquisition and taken worldwide rights in Park City to the coming-of-age drama Hala, capping off an active few days for digital platforms that has already seen two marquee deals involving Amazon Studios and a play by Hulu.

Jada Pinkett Smith served as executive producer on the feature from Endeavor Content and Overbrook Entertainment. Minhal Baig wrote and directed from her Black List 2016 screenplay, inspired by a short film she made in 2016.
The deal is not part of the partnership with A24 and at time of writing Apple declined to elaborate on whether Hala would receive a theatrical release. Endeavor Content co-financed, and the inclusion rider policy was applied during production, which ensured women were hired into many department head roles, and 75% of critical below-the-line roles.
The film premiered in US Dramatic Competition on Saturday and centres on a Muslim high school senior's struggle to straddle the lines between two cultures.
When the 17-year-old (Geraldine Viswanathan) develops feelings for her classmate Jesse (Jack Kilmer) she knows it will create an issue with her conservative parents. The youngster also grapples with a secret that threatens her family.
Purbi Joshi, Azad Khan, Gabriel Luna, and Anna Chlumsky round out the key cast. Hala screens again on Monday evening, Thursday, and Friday.
Clarence Hammond, Jamal Watson and Minhal Baig served as producers, and executive producers besides Pinkett Smith are Jana Babatunde-Bey, Marsha Swinton, James Lassiter, Caleeb Pinkett, Ari Lubet and Aaron Carr.
Apple brokered the deal with Endeavor Content.