Successful applicants will be invited to participate in a script development lab.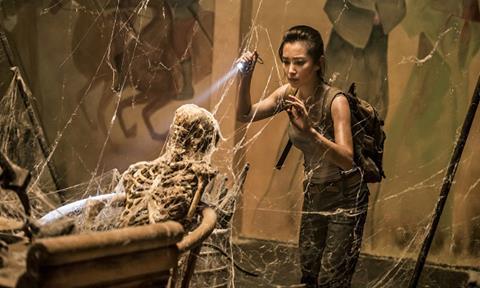 Arclight Films has launched a development initiative, Chinalight, designed to support official Australian-Chinese co-productions.
The new initiative, which started taking submissions today (August 2), is supported by Screen Australia's Enterprise program. It is seeking proposals from Australian talent – including writers, producers and directors – for feature film projects that can qualify as official co-productions.
Successful applicants will be invited to take part in a script development lab, where they will receive input from Chinese and Australian production partners on how to produce movies with international appeal.
Arclight managing director Gary Hamilton said: "Chinese studios have never been more willing to engage with the West both creatively and commercially, and Australia's entertainment industry stands to reap huge gains, spearheading a new era of storytelling for global audiences."
Hamilton, Ying Ye and Mark Lazarus recently produced Sino-Australian co-production Guardians Of The Tomb [pictured], starring Li Bingbing, Kellan Lutz and Kelsey Grammer, which is currently in post-production.
The film is directed by Kimble Rendall who previously directed Arclight's Bait 3D, which was a hit in China but was not structured as an official Sino-Australian co-production.
Jenevieve Chang, an alumnus of Screen Australia's 'Developing the Developers' programme, will head the Chinalight initiative. Her memoir The Good Girl Of Chinatown, about growing up in Australia and returning to China as an adult, was published by Penguin Random House earlier this year.
"For me, China is one of the most exciting places in the world right now. The rate of change there is as fast as its history is rich and varied," said Chang. "Engaging with the culture on a story level means connecting to an incredibly diverse palette of human experience, as well as investing in the next hot spot for screen stories."
Chinalight applicants should submit a one-to-two page synopsis. Deadline for submissions for the first round of the programme is September 1, 2017. Final decisions will be made mid-October 2017.