EXCLUSIVE: Animated sequel sells to UK distributor, among other territories.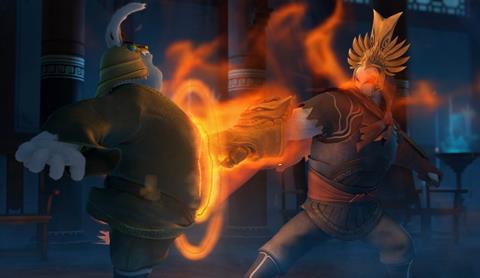 Arclight Films has sold animated feature Legend Of A Rabbit: Martial Of Fire 3D to the UK's Signature Entertainment and slew of other territories.
The $15m film has also been sold to Russia (Big Film), Malaysia (GSC Movies), Korea (Linetree) and Vietnam (BHD).
Produced by Tianjin North Film Group, the film is sequel to 2011 animated feature hit Legend Of A Rabbit.
Sun Lijun has returned to direct the sequel, while Dong Dake joined the project as co-director. Release is scheduled for January 2015 and a third Rabbit feature, to be directed by Dong, is also in the works.
Arclight has also sold Ghost Rituals, the directorial debut of Hong Kong actor Nick Cheung, to Korea (Joy Content), Thailand (Sahamongkol) and Myanmar (Colorful Garden).
Co-produced by Hong Kong's Sundream Motion Pictures and Malaysia's Asia Tropical Films, the horror film tells the story of a man who encounters evil spirits after taking over an opera troupe.
The film will be released day-and-date theatrically in Hong Kong, Singapore, Malaysia and Taiwan at the end of July.