Conquistador Entertainment to screen 3D Entertainment Films doc in Cannes.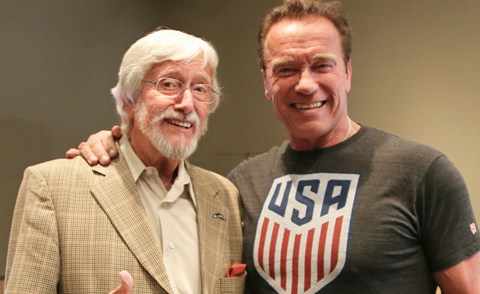 Arnold Schwarzenegger has signed on to narrate Wonders Of The Sea 3D co-directed by Jean-Michel Cousteau and Jean-Jacques Mantello.
Schwarzenegger is producing London and LA-based 3D Entertainment Films' feature documentary with François Mantello and will feature in the opening sequence.
Conquistador Entertainment will introduce the project to buyers and screen it in Cannes and the producers have earmarked a global release later in the year.
Cousteau, son of the legendary oceanographer Jacques Cousteau, shot the film over the course of three years in locations spanning Fiji to the Bahamas and explores the beauty of ocean life and the threats to its existence.

"From the very beginning, my wish was that the narrator of Wonders Of The Sea 3D be profoundly connected to the environment, and we could not have better fulfilled that mission," Cousteau said.

"Arnold and I share the same enthusiasm about what should be done to protect the ocean. I was impressed by his professionalism and how dedicated he proved to endow the film with his voice.

"My father always said, 'People protect what they love,' and Arnold will help us achieve that goal, in that after seeing the film, audiences too will want to protect the wonders of the sea as much as I do."
"I am delighted to be narrating the first feature documentary directed by Jean-Michel Cousteau, a man that I have admired for years," Schwarzenegger said.
"He was an absolute jewel to work with and I love his enthusiasm. When I first saw the footage of this film, I was blown away and I immediately wanted to be involved. It is not only an incredible visual feast but it is also conveying a strong message about the need to protect our ocean.

"The perfect use of 3D in this film gives you the feeling that you are actually diving with all these creatures. I am pleased to not only lend my voice to the movie but also to get involved in its promotion."