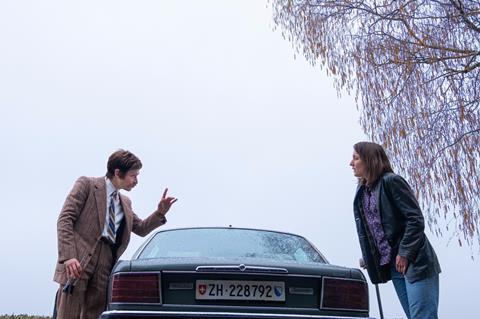 Germany's ARRI Media has acquired world sales rights to Swiss director Oliver Rihs' Caged Birds which is making ts international premiere in competition at Tallinn's Black Nights Film Festival next week.
Based on real-life events, the production by Switzerland's Contrast Film and Berlin-based Port au Prince Film & Kultur Produktion with Niama Film, centres on an unlikely alliance between the legendary figure of Walter Stürm, who became known as the Jailbreak King for breaking out of prison on eight occasions between 1974 and 1995, and the young radical and idealistic lawyer Barbara Hug who took on Switzerland's antiquated prison system in the 1980s.
Joel Basman and Marie Leuenberger star with Jella Haase.
Caged Birds has also been selected for the Main Competition of this year's Camerimage festival which is running online from November 14-21. The cinematographer is Felix von Muralt.
Ascot Elite Entertainment and Port au Prince Pictures will release the film theatrically in Switzerland and Germany respectively in 2021.
ARRI Media is also handling sales on actor Moritz Bleibtreu's directorial debut Cortex which is screening in Black Nights Film Festival's Rebel With A Cause competition.
Produced by Bleibtreu's Paloma Entertainment with Port au Prince Film & Kultur Produktion and Warner Bros. Film Productions Germany, the thriller starring Bleibtreu and Jannis Niewöhner, premiered at the Filmfest Hamburg at the end of September. Its international premiere followed at the Zurich Film Festival.
Warner Bros released Cortex in German cinemas on October 22.