EXCLUSIVE: UK distributor acquires The Benefactor, Backtrack, The Pack and Anguish.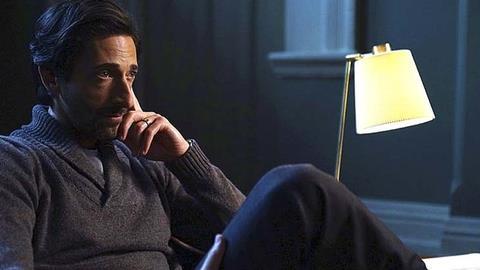 UK distributor Arrow Films has announced a number of acquisitions for its 2016 slate as AFM kicks off.
Arrow has acquired thriller The Benefactor starring Richard Gere and Theo James; psychological horror Backtrack starring Adrien Brody and Sam Neill; and horror films The Pack and Anguish.
Andrew Renzi's The Benefactor has already set a date for Feb 29, 2016 release. Gere stars as a Philadelphia businessman who tries to make amends for a tragic accident that killed his friends years ago.
Michael Petroni's Backtrack [pictured] stars Brody as a psychologist who discovers his patients are ghosts who died 20 years before.
Nick Robertson's The Pack is about an Australian farmer who has to fight a feral pack of dogs.
Sonny Mallhi's Anguish is about a girl diagnosed with an identity disorder that may actually be channelling an evil spirit.
Arrow's acquisitions director Tom Stewart said, "We are thrilled with our new slate of titles and ongoing relationships with the producers and agents. Arrow is dedicated to releasing best of breed product and these titles exemplify this."
Arrow's recent releases include Pay The Ghost, The Voices, and Good Kill, with forthcoming titles including Lessons In Love.