Ben Wheatley executive produced Gareth Tunley's debut feature which was BIFA nominated and premiered at LFF.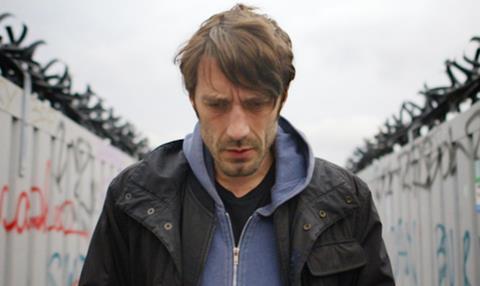 Arrow Films has acquired UK, US and Canadian rights to Gareth Tunley's debut feature The Ghoul.
The film, which world premiered at the BFI London Film Festival and later played at Film4's Film Fear in Manchester, is produced by Primal Pictures.
Tunley, who has previously acted in Down Terrace and Kill List, wrote and directed the British psychological thriller. Tom Meeten, previously known for comedic work such as in Paddington, plays a more serious lead role, as a detective going undercover to therapy sessions who starts to question reality and fantasy.
The cast also features Alice Lowe (Sightseers), Dan Skinner (High-Rise), Geoff McGivern (Grantchester), Niamh Cusack (Testament Of Youth), Rufus Jones (Bill) and Paul Kaye (Game Of Thrones).
The film was nominated for the Discovery Award at the 2016 BIFAs.
Francesco Simeoni, director of Content and Distribution at Arrow, commented: "We are thrilled to be working with the team behind The Ghoul, who represent an exciting and fresh new wave of British talent and we look forward to bringing this bold new vision to audiences in the UK and North America".
Jack Guttmann, producer of The Ghoul, added, "Arrow embrace a long tradition of visionary and cutting-edge cinema and we are delighted that they will be releasing The Ghoul. It's a bold and fiercely independent debut which sits perfectly in the Arrow library and we can't wait for audiences to see it".
The Ghoul will screen across the UK on March 27 as part of the BIFA screening programme and will receive a general release in the UK, US and Canada later in the year.
Executive producers are Dhiraj Mahey and Ben Wheatley.