Line-up includes Edinburgh victor Suntan, The Death Of Louis XIV and César winner Fatima.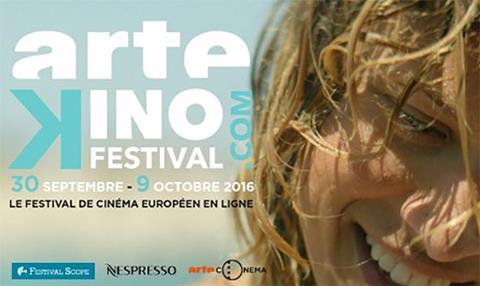 Franco-German broadcaster Arte and Paris-based digital film platform Festival Scope have launched the first edition of a new pan-European, online film festival called Artekino.
Arte has been developing the festival for more than a year-and-a-half, working closely with key partner Festival Scope — which has a long history of overseeing online distribution for festivals and cross-border audiences — as well as international sales agents in the region.
"Arte wanted to promote European cinema in a new way beyond what we already do through our channels and co-productions, putting the emphasis on independent, auteur cinema to spotlight new trends, new talents and even emerging territories," Olivier Père, managing director of Arte France Cinéma, explained to Screen. "It's the first festival of its kind focused only on European cinema."
He added the initiative was also in keeping with Arte's ambition to expand its digital activities as well as push its reach beyond its France and Germany.
"Arte is of course first and foremost a French-German channel but it is becoming more and more a European channel, with more and more European partners. Beyond supporting the cinema, we want to affirm the European nature of Arte," said Père. "
The line-up features 10 European titles that have premiered at prestigious festivals - including Cannes, Venice, Locarno, Rotterdam and Sundance - over the past year.
The selection includes Greek director Argyris Papadimitropoulos's dark and steamy Suntan, which was awarded best international feature film at Edinburgh over the summer; Spanish film-maker Albert Serra's festival hit The Death Of Louis XIV, and Philippe Faucon's contemporary immigrant drama Fatima, which won best film at the French Césars earlier this year.
"Rather than aiming for international premieres, we're showcasing some of the most original, beautiful and interesting European films on the festival circuit over the past year," said Père.
"We were looking for films which generated a good buzz at festivals thanks to awards and good reviews but which haven't necessarily sold well internationally, and have a tough time getting into theatres," said Père.
"Although it's not necessarily the case in France, many film lovers across Europe won't have access to these films."
Free online tickets
Running September 30 to October 9, the joint initiative is releasing 50,000 free online tickets in 44 European countries via a dedicated website: www.artekinofestival.com.
The films will be available in four languages: English, French, German and Spanish.
It will be the first time many of the titles are publicly available - either theatrically or digitally - in most of the eligible 44 territories.
In France, for example, seven of the 10 available titles will premiere via the initiative.
Père said Arte had worked closely with national bodies, such as the National Cinema Centre (CNC) in France, and sales agents to ensure the online screenings conformed with local media chronology laws and did not impact broadcast or theatrical deals in certain territories.
"In France, there are a few films which have already been released in theatres which won't be available to respect media chronology laws," he noted. "There are also a few films that won't be available in some territories due to existing distribution deals."
After each screening, viewers will be invited to vote for the €50,000 audience award, to be shared between the director and international sales agent of the winning film.
Nespresso - which also supports The Critics' Week Grand Prix in Cannes - is sponsoring the award.
The new festival joins a growing number of online festival-style events being tried out across Europe and elsewhere.
Following hot on the heels of the Artekino festival, a number of France's top VOD platforms are joining forces for a new VOD festival, la Fête de la VOD, running Oct 6 - 9 aimed at French audiences. Under the initiative, inspired by the French exhibitors' long-running Fête du Cinéma, the platforms will charge just €2 for all the titles in their VOD catologues, against the usual price of between €3 - 7.
The Artekino line-up
The Death Of Louis XIV (Albert Serra, Spain, 2016)
Fatima (Philippe Faucon, France, 2015)
The Girl Without Hands (Sébastien Laudenbach, France, 2016)
A Good Wife (Mirjana Karanović, Serbia, 2016)
Happy Times Will Come Soon (Alessandro Comodin, Italy, 2016)
John From (João Nicolau, Portugal, 2015)
Lost And Beautiful (Pietro Marcello, Italy, 2015)
Safari (Ulrich Seidl, Austria, 2016)
Suntan (Argyris Papadimitropoulos, Greece, 2016)
Wild (Nicolette Krebitz, Germany, 2016)