During Saturday's Venice Production Bridge panel on "Challenges & Opportunities for the Arthouse Industry after the Pandemic", a stronger emphasis was placed by panellists on the challenges currently facing the sector than on any opportunities which may now emerge.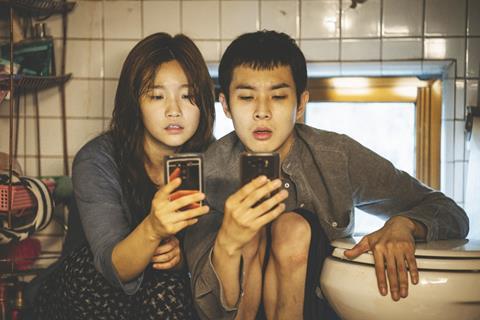 Exhibitors, distributors and politicians all drew attention to the problems they now face, either individually or collectively.
Sabine Verheyen, chair of the commission on culture and education at the European Parliament, reiterated comments she had made previously in Venice in urging that 1% of the EU's Covid-19 recovery fund of €750bn be earmarked for the creative and cultural sector.

The other source of potential EU funding is the next Creative Europe MEDIA programme. The European Parliament had asked for a doubling of its budget so that the programme would have €2.8bn at its disposal for the next seven years (2021-2027). The member states reduced that budget to €1.64bn.
"That's hardly more than we had in the last seven years. I think it is not enough to help the sector come out of the crisis," Verheyen warned. "What I think is important is that we either get more money out of the Recovery Fund or we need a much higher budget than we had in the past for the Creative Europe programme. That is what the culture committee is fighting for."
One issue raised by several panellists is how nervous many European cinemagoers remain about coming back to theatres, especially when their own governments are often encouraging them to stay at home.
"It's easy to close cinemas. It is really hard to restart," noted Christian Bräuer, president of the international confederation of art cinemas, CICAE, and of the German association of arthouse cinemas, AG Kino.
When one of the major film festivals is cancelled, panellists also observed, the knock-on events can be felt all down the line. If there had been no Cannes Film Festival in 2019, that would have meant no international launch platform for Bong Joon Ho's Parasite, and the independent distributors and exhibitors across Europe that did bumper business with the South Korean blockbuster might have been deprived of one of their most successful titles of recent times.
No one knows whether anything similar to Parasite would have emerged from this year's Cannes had it gone ahead.
"We have to reintroduce the word joy," argued Tinne Bral from leading Benelux arthouse distributor Imagine Film Distribution. "We have to try for every single film to create an event."
She cited as an example a recent screening of Crash in Brussels that was followed afterwards by a remote Q&A with director David Cronenberg. The Q&A was beamed to cinemas across the country but was not available to stream, so anyone who wanted to watch it had to be in the cinemas.
Brad also noted that the "decline in arthouse" across Benelux has been "very heavy" since cinemas reopened.
Marynia Gierat, director of Kino Pod Baranami and member of Krakow Film Klaster, spoke of a timely "Come To The Cinema" marketing campaign recently launched in Poland with the assistance of the Polish Film Institute. "We created this habit of cinemagoing and now it is really in danger," warned Gierat.
However, she also explained how she scrambled successfully after lockdown was announced to find an online platform she could use for her cinema. "Actually, in four weeks, we managed to use a platform from New Zealand [Shift72] and we managed to open an online cinema four weeks after we closed the [cinema] doors.
"This was a plan B we really needed," added Gierat. "This is what helped us survive."
An optimistic note was struck by Vanja Kaludjercic, director of the International Film Festival Rotterdam. "We essentially do not have a frame of reference," she said of the post-Covid-19 world. "That can be very exciting. There are things that can be used now as an experiment."
However, Kaludjercic also noted that an event like IFFR, which had 349,000 visitors last year, will not "get close to what our audience can and should be" and that repercussions from the lockdown "will be visible the next year and down the line".