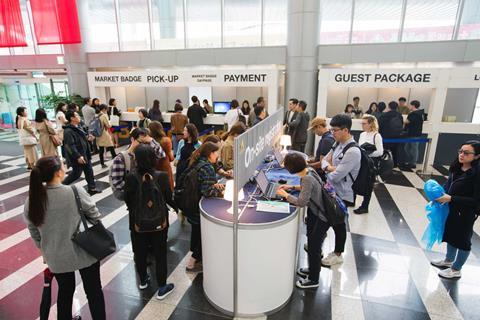 South Korea and Japan are embroiled in a trade war that has led to a boycott of Japanese goods and services, but will it affect business at the Asian Film Market which opens today in Busan?
The dispute ignited in July when Japan announced it would tighten control over the export of chemicals to South Korea necessary for producing semiconductors – an essential component of most electronic devices, which are a top export for the country.
Japan explained its actions over security concerns about South Korea leaking information to North Korea – an accusation firmly refuted by the South Korean government. Most experts, however, trace the origins of the dispute to last year's ruling by South Korea's Supreme Court that Japanese companies which used forced labour during the country's colonial occupation of Korea should pay compensation to their victims.
Japanese prime minister Shinzo Abe's administration reacted angrily to the ruling, maintaining that a 1965 agreement in which the country gave South Korea an aid package to normalise relations was sufficient apology for the colonial past.
Grassroots protest
Over the summer, South Koreans began grass-roots-level boycotts of Japanese products and travel to Japan. An app – Nono Japan – was even created to inform consumers about wholly or partially owned Japanese brands, with some reports alleging that sales of Japanese beer have dropped by more than 90%.
In the entertainment sphere, Korean broadcasters have been eschewing appearances by Japanese celebrities, while film distributors have quietly considered whether to go ahead with planned releases of Japanese films.
However, one film that will proceed with its originally planned release is Hirokazu Kore-eda's France-Japan co-production The Truth, which is playing as a Gala Presentation in Busan and will be released locally in December by TCast; Kore-eda will be presented with the Asian Filmmaker award tonight (Oct 5) at the film's BIFF premiere.
Privately, Korean industry insiders have been expressing concern about the impact the boycott could have on the distribution of Japanese arthouse films, but they also remain cautiously optimistic that "cultural products" will remain outside of the boycott.
Industry reaction
According to Asian Film Market general manager Daniel Kim, Japanese attendance isn't being affected and is on course to at least match 2018.
"We had 78 companies and 112 participants from Japan, 53 of which were buyers last year," he said. "So far this year we have 76 companies and 120 participants, 48 of which are buyers, and we expect more on-site registrations. At this level, there won't be a big difference."
Japanese exhibitors attending this year include ABC Animation, Gaga, Hakuhodo DY, Nikkatsu, NTV, Shochiku, Toei and VIPO. Newcomers include Asahi Broadcasting Group and NagoyaTV.
Tom Yoda, chairman and CEO of Gaga Corporation, said: "We are not concerned about Korea and Japan on the level of politics. If there is a film that works with Japanese audiences, we'll buy it. We're trying to be neutral because Japanese young people like Korean food, Korean culture and they still want to go to Korea."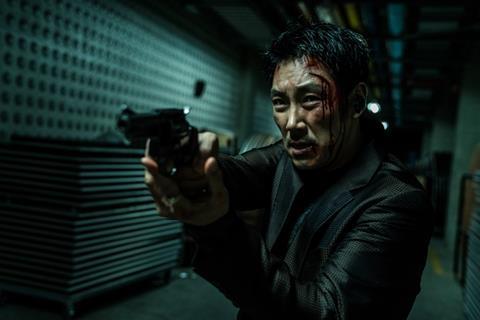 He added Gaga recently picked up NEW's gangster film Believer and CJ's big-budget disaster film Exit From Korea, scheduling a November 22 release for the latter.
Yunjeong Kim, director of international business for Finecut, says the tensions haven't had a noticeable impact on their business. The leading independent Korean sales company recently closed Japanese deals on Toronto film festival title Bring Me Home and horror film Warning: Do Not Play, which sold to Maxam Inc and King Record respectively.
Compared to the ongoing freeze on Korean cultural products in China, Kim views the Japanese situation with less concern: "In the case of China, they simply won't give ratings and it's a country where you can't proceed without a rating so there's no solution. But with Japan, there are no obstructive factors."
Opening in Japan
Off the record, distributors say young Japanese audiences tend to be apolitical, although right-wing protesters demonstrating outside theatres could become a concern. Advertisers for radio can be influenced by right-wing complaints in Japan, but TV has a wider range of sponsors and consumers, so release campaigns for films such as Bong Joon Ho's Parasite should not be affected.
The Palme d'Or winner, which has taken more than 10 million admissions at the South Korean box office, is set for release in Japan in January 2020 and CJ is understood to have no concerns (Bitters End is distributing in the territory).
Kana Koido, partner at Japanese distributor The Klockworx Co, said, "We had a big hit with A Taxi Driver and are going to release Extreme Job next January. We have a lot of blockbuster Korean titles and also buy a lot of cable series, so it's been a worry – it might be hard for [Korean] actors coming to promote in Japan [in consideration of potential reactions back home] but it really is not influencing our acquisitions from Korea."
The company distributes between 60 to 80 films each year, theatrically and on VoD, of which Korean titles make up at least a quarter of the slate.
"I think Japanese young people don't really have a way to learn about the history. That's why I think [Korean] movies and TV series [can be popular] – it's entertaining, but they also find a way to learn about Korea," said Koido.
"I've been working with Koreans since the start of my career – once you become friends, that's when you get more information and learn. I think we can't change the government's situation and why this happened, but we can help influence more understanding."