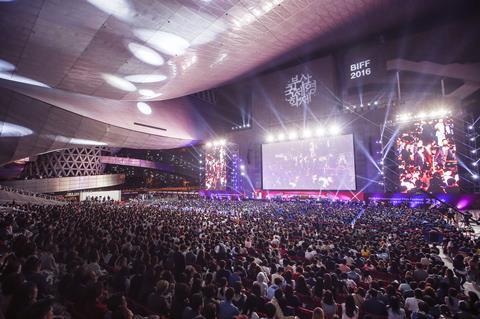 The Asian Film Awards Academy (AFAA) announced today (Oct 4) that its awards ceremony will move from Hong Kong to Busan next year.
Established in 2007 by the Hong Kong International Film Festival (HKIFF) Society, the Asian Film Awards ceremony has been held annually in March in Hong Kong or Macau, parallel to Hong Kong Filmart and HKIFF. Next year's ceremony will be held in October in Busan, coinciding with the festival.
"In 2013, the Busan, Hong Kong and Tokyo international film festivals joined together to form the AFA Academy to oversee the flagship AFA event," said AFAA executive director Josie Lin.
"We thank BIFF, which has made it possible to hold the AFA in Busan. It has always been the AFAA's aim to present the AFA around the region to enhance its recognition and better promote its objectives. As we move forward, we hope that the AFA will be held in various cities in Asia including of course Hong Kong again."
Karen Park, head manager of programming at BIFF, said the move had been discussed since the AFAA was first established in 2013. But Busan faced challenges in the wake of ex-South Korean president Park Geun-hye's blacklisting of the festival for screening The Truth Shall Not Sink With Sewol, which criticised her administration's handling of the ferry disaster in 2014.
"We have overcome the difficulties and are finally bringing [those discussions] to fruition," said Park.
Busan has also expressed interest in hosting the event in October 2021, a decision that still needs to be approved by the AFAA board.