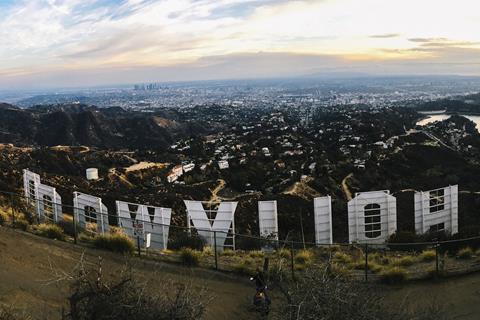 Netflix sci-fi thriller Atlas and a Training Day prequel from Warner Bros are among 30 projects selected to benefit from the California tax credit system and are projected to bring an estimated $1.17bn production spend into the state.
The latest round of features approved under the state's Film & TV Tax Credit Program comprise 19 independent and 11 studio titles. Of the $1.17bn some $774m comes from "qualified" spending, defined as wages to below-the-line workers and payments to in-state vendors. Only the qualified portion of each project's budget is eligible for tax credits under California's incentive programme.
Netflix's Atlas is a sci-fi thriller to star Jennifer Lopez and was awarded $20.5m. The streamer also has Beverly Hills Cop 4 starring Eddie Murphy, which was accepted into a prior tax credit allocation and reapplied for the current round of film credits and has been awarded $16.1m. Netflix also has Unfrosted, a Jerry Seinfeld project about the Pop Tart which was awarded $14.2m, and Jennifer Garner comedy Family Leave, awarded $9.4m. The list includes Warner Bros' Training Day prequel, Training Day: Day Of The Riot, which was awarded $9.1m.
The office of California Film Commission executive director Colleen Bell said the 30 projects will employ an estimated 4,564 crew, 1,212 cast and 48,646 background actors/stand-ins, the latter measured in "man-days". They will also generate significant post-production jobs and revenue for California VFX artists, sound editors, sound mixers, musicians and other workers/vendors.
The projects will account for a combined 1,095 filming days in the state, with 327 or nearly 30% planned outside the Los Angeles 30-Mile Studio Zone, the highest number of out-of-zone filming days for any round of projects in the history of the tax credit programme.
The film commission received 76 applications during the January 24–31 feature film tax credit application period. It has reserved $149.2m in tax credit allocation for the projects, The list is subject to change as applicants may withdraw from the tax credit programme when their reservation of credits would be reassigned to one or more projects on the waitlist.
The next application period for features will be held from July 18–25. The next application period for recurring and relocating TV series will be held from March 7-14.