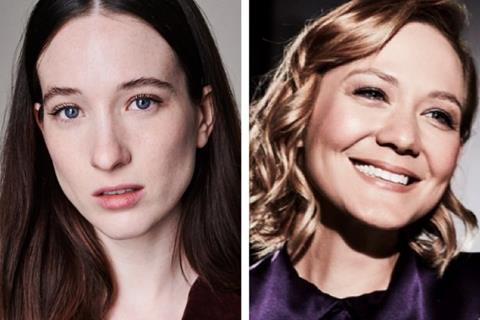 Augenschein Sales and Protagonist Pictures have struck a worldwide sales partnership on select films from Augenschein's slate of English-speaking films and will kick off virtual Cannes market talks on survival thriller The Dive.
Protagonist will serve as executive producers on the projects and will help augenschein source additional financing.
The companies will invest a portion of the funds generated by the non-exclusive partnership into co-development of select projects as they assemble a co-production slate.
The Dive is scheduled to commence production in mid-August in Malta and Germany and stars Sophie Lowe and Louisa Krause. German filmmaker Maximilian Erlenwein will direct from his screenplay.
Erlenwein's crime-thriller Stereo starring Jürgen Vogel, Moritz Bleibtreu, Petra Schmidt-Schaller received its world premiere in Panorama at the 2014 Berlinale when Netflix picked it up.
Augenschein is financing production on The Dive with the support of Film und Medienstiftung NRW, Filmförderung Hamburg Schleswig-Holstein and MFG Film Fund.
Maximilian Leo and Jonas Katzenstein of Augenschein are producing, and executive producers are augenschein's Jonathan Saubach and Philipp Stendebach, alongside Protagonist's Dave Bishop, Luane Gauer, George Hamilton, and Janina Vilsmaier
Wild Bunch will release the thriller in Germany, Switzerland, Austria and France. ZDF licensed German free TV.