The boom in high-end TV content has been good news for actors and their agents — but a proliferation of exclusive deals with streamers has created big challenges for UK content creators. Screen talks to those at the sharp end of the UK talent crunch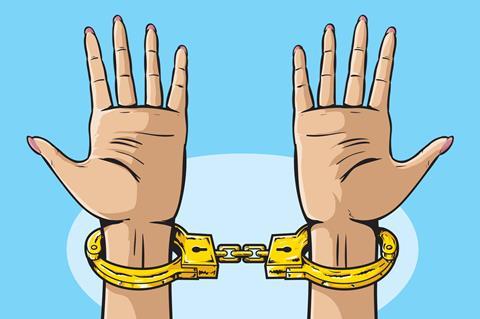 Talk to producers, showrunners and agents about the landscape for production, and the conversation soon turns to the talent crunch. As they describe it, securing leading actors for high-end TV projects is more difficult than ever at the moment.
There are several reasons for this. First, and most obviously, many are busy working on the swathe of high-end TV productions that are shooting as broadcasters and streamers look to stock up with fresh content after the filming disruptions caused by Covid-19. Shows that were originally scheduled to begin filming in 2020 have moved into production this year at the same time as a host of newly commissioned and renewed dramas.
As an indication of how busy it is out there, take the English city of Bristol. Four major new dramas — Showtrial, The Girl Before and Chloe for the BBC and The Long Call for ITV — began filming there in April alone.
"It's crazy — it's really, really busy," says executive producer Sally Woodward Gentle, founder of Killing Eve producer Sid Gentle Films, who is in the midst of shooting AMC and Alibi crime drama Ragdoll. "Say you do a [talent] availability check when you're casting, half of them have gone the next day."
"We've got a lot of TV shows and films going on at the moment," confirms casting director Julie Harkin of Julie Harkin Casting, whose drama credits include Industry and I May Destroy You. "The industry has taken a massive turn for the better since this time last year."
BFI figures back up the anec­dotal evidence. Some 41 high-end TV productions began principal photography in the first quarter of 2021, with a total UK spend of $1.1bn (£778m). This is almost three times the spend for the same period last year — and the highest first-quarter production spend on record by a considerable margin.
Dramas that have started up so far in 2021 in the UK include inward-investment series such as Apple TV+'s adaptation of The Essex Serpent, the sixth season of Starz's Outlander, FX's Sex Pistols biopic Pistol, Amazon thriller The Rig and season two of Apple TV+'s Ted Lasso. Then there are the high-end shows for local broadcasters, such as police drama The Responder, literary adaptation My Name Is Leon, series two of forensic crime drama Traces — all for the BBC — and the third series of ITV's The Bay.
Netflix is shooting Anatomy Of A Scandal starring Sienna Miller, series four of Ashley Walters-starrer Top Boy, series two of Bridger­ton, Neil Gaiman adaptation The Sandman, sci-fi road trip The Last Bus, and crime drama Stay Close starring Cush Jumbo and James Nesbitt.
But there are other reasons for the talent logjam. During the Covid-19 production hiatus last year, many producers went into development mode and sought to attach names to their projects. Agents report a deluge of scripts arriving for actors to read while production was on hold. The result was that many stars whose names can speed up greenlight decisions were booked up quickly onto various projects.
Meanwhile, Covid-19 protocols have lengthened production schedules, meaning talent can work for longer on specific shows. The rules also make it trickier for talent to jump from production to production, given the need for testing and isolation periods.
And then there is the issue of contracts. By all accounts, more and more actors are being signed up for long periods on projects, preventing them from working on other shows.
Long-term deals
Many UK actors are under option for long-running shows, particularly with the US streamers. In the past, an actor in the UK might be earmarked for three seasons — but now the trend is for longer options as so many shows are playing for multiple seasons. Trying to work around the dates for an actor under option to a show is problematic, say producers, because it is not clear, often until late in the day, when a follow-on season is likely to shoot. In effect, longer options mean taking an actor off the market completely for several years.
According to John Barclay, Equity assistant general secretary, recorded media, the union is seeing "quite severe" provisions for exclusivity in contracts with streamers, US pay-TV and basic cable firms. These provisions tie individual artists to shows, restricting them from taking on other work, not only during the period of engagement but also afterwards.
For Barclay and others, these kinds of contracts are one flipside to the positive story of investment in UK-produced content by US firms. Alongside the money has come US ways of doing business — which often stand in contrast to the way things have long been done in the UK. "We are seeing some American practices coming in," says Barclay. "They have a different legislative landscape in the US."
The focus on exclusivity in deals is seen as a particular problem. "The way we've always worked in the UK, there's no exclusivity," says Curtis Brown talent agent Kate Staddon, who serves as co-chair of the Personal Managers' Association.
Barclay says that, in part because of pressure from Equity, exclusivity deals have been watered down so that talent can move from a US show to work on a local UK programme, describing this as a step in the right direction. Many exclusivity deals are bespoke in nature, prohibiting an actor from taking a similar role in another series, but with caveats such as allowing guest appearances in another TV show.
But given that US streamers and studios are key financiers of so many UK-produced dramas, it still means actors are severely limited in terms of which shows they can appear. Barclay says Equity has taken legal advice that concludes the exclusivity provisions amount to a restrictive covenant. Equity is "exploring all the options" available to tackle the issue. For now, though, the union has been "working with the agent community to try to remove the worst excesses of them", says Barclay.
Critics of exclusivity deals say talent is being siphoned off into working for particular companies and on specific programmes, rather than building sustainable careers on a broad spread of shows and enjoying a range of opportunities. This, they argue, allows for less of the creative cross-fertilisation that has been a hallmark of the UK industry for many years.
"You don't have to own the talent to make this business work, you can share it," says Staddon. "It would be better for the industry. But I think the whole US system is currently geared towards ownership of talent rather than sharing. If it goes on, we will increasingly be looking at a talent dearth here."
Others, however, think that exclusivity deals and longer option periods are an inevitable consequence of US investment, and that the UK industry will have to live with them. "Yes, the streamers are signing up people on more aggressive terms than we're used to in the UK," says one veteran entertainment industry lawyer. "But I would take a step back and recognise there is an awful lot of good about this too.
"Nearly everyone I have ever met who has signed these contracts is punching the sky as they are doing it because it is guaranteed work, usually quite well-paid, and almost invariably for a show they know is going to be watched by a big audience," he continues. "That's their job. They'll also build up a huge profile to continue their career, and will be hugely sought-after when the show finishes. What's not to like about it?"
It is natural for a network or streamer to want to lock in talent for future series, and prevent them from popping up on a similar kind of show on a rival platform. "They are coming from an American television background where on network TV it's been totally accepted forever," the lawyer adds. "You do six-year deals and you renegotiate after three."
Casting director Harkin says there are other positive aspects to the fact many leading talents are unavailable — notably that it is an opportunity to showcase other acting talent. "There's still a lot of people who just don't have the same level of profile as all the busy people," she says. "We don't have anywhere near the same amount of choice that we would normally have when we've been casting shows. But we're still casting them with great people."
Harkin says exclusivity deals have always existed, but they just did not happen as much in the UK. "I accept that it is not going to change. Netflix can't have a lead in a brand new show, and at the same time he's a lead in a brand new show for Amazon. I can understand why exclusivity contracts are in place."
Writing talent
While the competition for acting talent is a particular issue for content creators, there are supply challenges across the creative and physical spectrum, including crews and locations, and especially for writers. Monumental Pictures partner Alison Owen, whose productions include the US version of UK comedy series Ghosts, spoke recently at a UK producers panel for Screen International's Restart virtual conference. "I optioned a book a year-and-a-half ago that was a fantastic book and I was really happy to get it, but it's taken me a year-and-a-half to find the right writer and to wait for that availability. You have to constantly ask yourself that question, 'Do you want it good or do you want it quick?'"
On the plus side, whereas "there used to be this kind of hierarchy of just a few writers that were commissionable, now that's much broader", said Owen. Further helping the development of writer talent is a creative practice imported from the US: the writers' room. "The more experienced writers will install themselves as showrunners, and then you're constantly training new blood to come through that can take over on a second or third series, which is so helpful." However, "There's still an incredible shortage of writers."
For producers, it looks like the talent crunch is not going to be resolved any time soon. Among the hardest hit are indie film producers, who often need talent with proven box-office success to persuade financiers to invest in their projects. Not only are indie films struggling to match the rates now offered by high-end TV, but they are also finding it difficult to prise away talent locked up on long-running drama deals.
"It is very difficult to finance independent films anymore," says one independent film producer. "You can't get the cast, because they are all signed up to long-running TV series."
Not everyone is sympathetic though. The producers are now likely to know about the talent because they have seen them on Netflix, says the entertainment industry lawyer. "If you want to book a star, they're highly sought-after so they won't necessarily be available. It probably means they won't be able to star in that independent film in Blackpool in the spring. But, first, they would hardly get paid much for it anyway, and second, they've no idea whether it will get distribution. Where's the problem?"
This raises a whole raft of other issues, not least about the diversity of content being produced in the UK and the future for the independent film business. What has become clear, though, is that the talent crunch is likely to be a topic that is debated by producers, agents and talent themselves for some time to come.