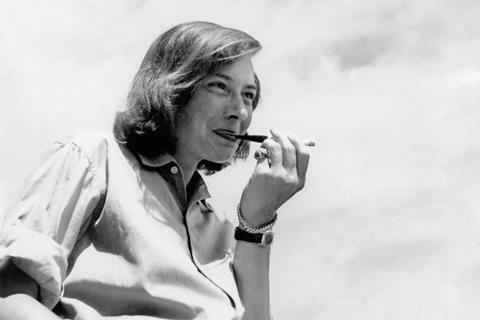 Austrian documentary specialist Autlook has sold Eva Vitija's Loving Highsmith, about crime novelist Patricia Highsmith, to multiple territories.
Deals confirmed are to FilmIn (Spain), Edge Entertainment (Scandinavia, the Baltics), Madman (Australia, New Zealand) and Iwonder (Italy).
Filmcoopi is handling the Swiss release, Salzgeber will release in Germany and Polyfilm in Austria, North American rights are under negotiation.
The feature documentary tells Highsmith's life story using material from family, friends and her recently published private diaries. These testimonies paint a picture of a troubled love life and a lifelong search for identity.
As interest in the legacy of the US writer continues to grow, Showtime is producing a new drama series version of her 1955 novel The Talented Mr Ripley, starring Andrew Scott and Dakota Fanning.
Loving Highsmith is produced by Zurich-based Ensemble Film. It takes its place on the Autlook Cannes slate alongside The Business Of Birth Control by Abby Ebstein, The Thief Collector by Allison Otto, Oscar nominated Writing With Fire by Rintu Thomas and Sushmit Ghosh, and Three Minutes: A Lengthening by Bianca Stigter.