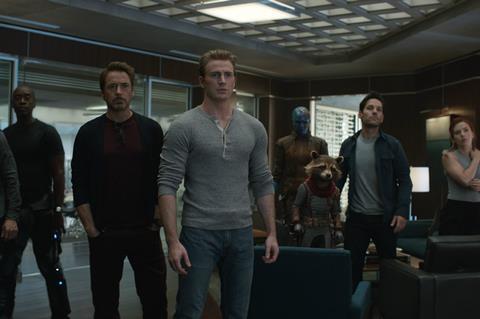 Avengers: Endgame has vaulted over Avatar to become the second highest grossing film of all time at the North American box office on an estimated $770.8m.
The Marvel Cinematic Universe tentpole added an estimated $29.4m through Buena Vista in 4,220 theatres in its fourth weekend, overtaking 2009 release Avatar's $760.5m final tally.
Star Wars: The Force Awakens remains the all-time champion on $936.7m, a seemingly unassailable record, for the foreseeable future at least, established in 2016.
Avengers: Endgame ranks as the second highest international release on $1.844bn behind Avatar on $2.027bn, and the second highest global release on $2.615bn behind Avatar on $2.787bn.
John Wick: Chapter 3 – Parabellum starring Keanu Reeves and Halle Berry opened top at the North American box office, grossing an estimated franchise-best $57m in 3,850 venues through Lionsgate-Summit.