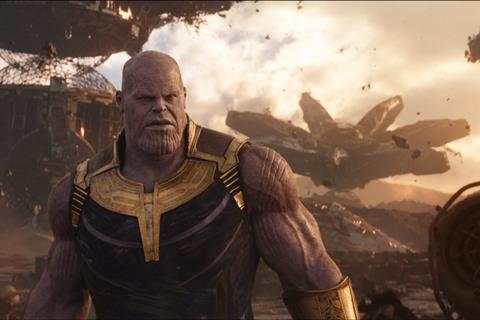 Disney
Avengers: Infinity War is now the highest-grossing superhero film of all time at the UK and Ireland box office, adding £5.7m over three days, a fall of 44%.
The running total is now £60.35m, surpassing the £56.3m achieved by previous superhero number one The Dark Knight Rises in 2012.
The figure also sees Infinity War pass Avengers Assemble, which finished on £51.9m.
It should easily overtake Mamma Mia!'s £68.6m in the next few weeks to break into the UK top ten all-time list.
Infinity War became the highest-grossing UK release of 2018 so far last week, surpassing Black Panther.
More distributors to follow.