The renowned publicist who represented the likes of Frank Sinatra, Judy Garland, Alfred Hitchcock and Steven Spielberg, has died of pancreatic cancer surrounded by family at his Studio City home. He was 90.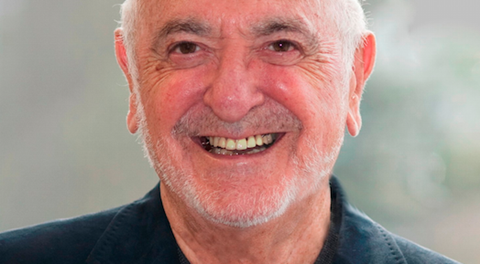 Weissman was born in Brooklyn in 1925 and after a stint as a Navy radio operator during World War II he embarked on a publicity career that spanned nearly seven decades.
He began as a publicity executive with the ABC and CBS television networks where he worked with Sinatra, Garland, Danny Kaye, Red Skelton, Dick Van Dyke and the Smothers Brothers, among others.
In 1966 he moved to Universal Pictures where he spent 10 years as chief of the motion picture publicity department and oversaw the campaign for Spielberg's Jaws.
In 1981, after stints at Lorimar Productions – now part of Warner Bros Television – and Columbia Pictures, overseeing marketing on Spielberg's Close Encounters Of The Third Kind, Weissman formed his own marketing and PR company.
He became an awards specialist and worked with the studios on 38 best picture nominees including The Sting, Kramer vs. Kramer, Dances With Wolves, The English Patient, Shakespeare In Love, Chicago and Crash.
In 2006, with son-in-law Rick Markovitz, Weissman formed Weissman/Markovitz Communications (WMC)
Mad Men creator Matt Weiner said: "Murray Weissman was an essential part of Mad Men. His understanding of creative people, his patience, his cleverness with gatekeepers, and his unflagging taste served as an example to me and to generations of artists.

"Murray's belief in the show, in the network's commitment, and in me personally – expressed by clever, persistent, and always polite persuasion – enabled our success. Murray Weissman was a Zen warrior, proving how belief in yourself and your work can overcome all obstacles. I will miss him and I feel so lucky to have been part of his personal and professional life."
Weissman is survived by his second wife, actress-dancer Kay Friedman Weissman, whom he married after the death in 1995 of his first wife Gracia Lee Weissman; daughter Julie Weissman Markovitz; son-in-law Rick Markovitz; son Benjamin Weissman; daughter-in-law Amy Gerstler; and three grandchildren, Ethan, Jonathan and Elizabeth Markovitz.