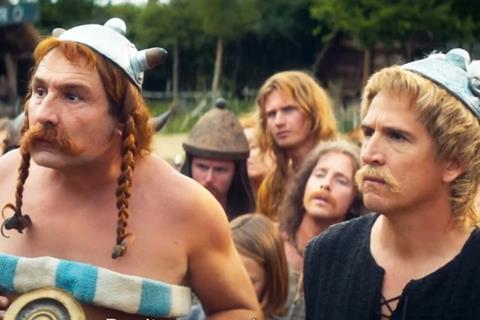 Axa Investment Managers is to acquire France's Bry-sur-Marne film studio for €150m and plans develop the site near Paris into one of the largest studios in continental Europe.
The asset manager said that, on behalf of its clients, it has acquired a 12-hectare plot that includes Bry-sur-Marne film studio, one of France's largest studios.
Located 9km east of Paris, the studio has been home to Sofia Coppola's 2006 film Marie Antoinette, one of the Hunger Games series and this year's big budget adaptation of Asterix And Obelix.
Axa said it plans a significant development programme across the site which will more than double its production capacity.
Bry-sur-Marne studios currently provides around 5,600 sqm of studio space across eight stages, ranging from 300 sqm to 1,100 sqm.
The studios will be managed by Guillaume de Menthon, a former president of scripted producer Telfrance.
The deal comes as France ramps up its effort efforts to transform itself into a major international production and locations hub. The goverment wants to double studio space in the country and has earmarked €350m to spend through its Great Image Factory initiative.
The Bry-sur-Marne film studio deal was led by Axa's alternative investment division AXA IM Alts and is its first in the studio sector.
Axa said that global demand for studio space is underpinned by growth in commissioning from streamers and broadcasters, as well as a critical shortage of suitable space. The studio could also benefit from pressure on streamers to invest in production within Europe.
John O'Driscoll, global co-head of real estate at AXA IM Alts, commented: "This was a rare opportunity to acquire one of the largest studios in France, close to Paris' city centre, with good infrastructure and the option to extend the premises to meet rapidly growing demand. The investment also aligns with our purpose to deliver long-term value to clients; consolidated sites such as Bry-sur-Marne, which can house the entire content production ecosystem, are essential in accelerating the decarbonisation of the film industry. We have ambitions to significantly scale our studios real estate platform."