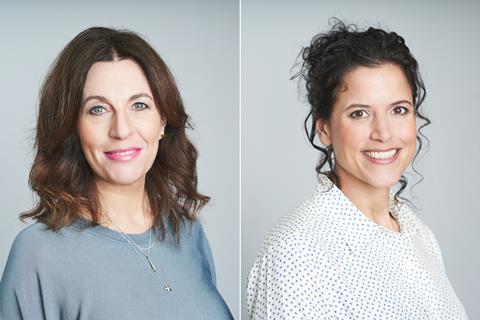 Steve Coogan's UK film and TV company Baby Cow Productions has confirmed Sarah Monteith as its new chief executive officer, with former NBCUniversal executive Asha Amster joining the company as chief operating officer.
Monteith has been acting CEO since the departure of Christine Langan in November 2020. She is confirmed as CEO with immediate effect, and will work alongside Baby Cow founder and creative director Coogan to lead the business' strategic direction, following in the company's tradition of comedy and drama across film and TV.
Amster will oversee commercial, production, digital, marketing and business affairs functions. She is tasked with building Baby Cow's fan engagement, original online content and revenue opportunities across digital platforms. Amster was formerly director of production at NBC Universal, and has worked as a strategic operations consultant with BBC Studios and Studioworks, Fox and A+E Networks.
Monteith joined Baby Cow as managing director in April 2020, having held roles at BBC Studios including chief marketing officer.
"Baby Cow is where difference thrives; different voices, different stories, different approaches," said Monteith.
"Sarah and I share the same vision for Baby Cow and our roles complement each other perfectly," said Coogan. "We have accumulated a war chest of distinctive, timely material that we have already started to shoot"
Upcoming Baby Cow feature projects include The Fantastic Flitcrofts starring Mark Rylance, now in post-production; and The Lost King with Sally Hawkins and Coogan, directed by Stephen Frears, which is lined up to shoot in April.