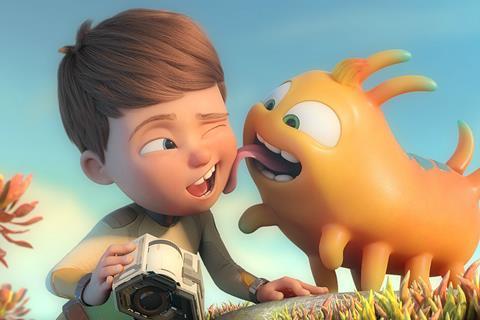 Bac Films International is launching sales on family film Terra Willy, the latest animated feature from TAT Productions, the company behind the well-travelled The Jungle Bunch: The Movie.
Set in the future, it revolves around a 10-year-old boy called Willy, who is separated from his parents following the destruction of their spaceship. His rescue capsule lands on a wild and unexplored planet covered in exotic and colourful fauna and flora. Accompanied by survival robot Buck and Flash, an eight-legged extra-terrestrial creature who befriends them, Willy sets off to explore this weird and wonderful land.
"After the international success of The Jungle Bunch, we're glad to start working with talented French-based animation studio TAT productions. Terra Willy is a story that gathers adventure, fun and educative values such as friendship, curiosity, courage and respect of nature," said Bac Films International sales chief Gilles Sousa.
Founded in 2000 by brothers Jean-Francois and Eric Tosti and David Alaux, Toulouse-based TAT Productions broke out internationally in 2013 with its popular TV series and feature film The Jungle Bunch franchise.
While the series aired in 180 territories, The Jungle Bunch: The Movie drew around 700,000 admissions in France and is in the midst of an international rollout. According to a recent box office report by French export agency Unifrance, the film drew 239,000 spectators in China, 281,000 in Russia and 236,000 in the UK this spring.
Other upcoming productions on the TAT slate include Young Thief Pil, Argonauts and The Jungle Bunch 2.