Participants revealed for year-long initiative.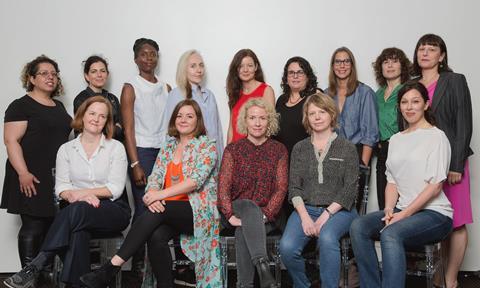 Bafta has named the 15 female directors taking part in its inaugural career development programme for under-represented groups in film and TV.
Launched in February, Elevate will initially focus on helping women progress their directing careers in high-end television and film. According to 2016 data from Directors UK, only 13.6% of working directors between 2004 and 2014 were female.
The group of 15 was selected from 250 applicants, and reflect a range of experience levels and backgrounds.
Participants include My Brother the Devil director Sally El Hosaini, who co-directed Channel 4 and Sundance TV's Babylon; Wolfblood and Dates director Sarah Walker; Tina Gharavi, founder of media production company Bridge + Tunnel; and Vanessa Caswill, a lead director on BBC3's Thirteen.
Full list of Bafta Elevate directors:
Alicia Duffy
Amanda Blue
Cathy Brady
Christiana Ebohon-Green
Dawn Shadforth
Delyth Thomas
Emma Sullivan
Kate Saxon
Lindy Heymann
Lisa Clarke
Rebecca Johnson
Sally El Hosaini
Sarah Walker
Tina Gharavi
Vanessa Caswill
The year-long initiative will include panel discussions, masterclasses and workshops, These will build peer support relationships, address new technical advances, and promote the directors to the wider industry.
The programme, delivered by Bafta in association with indie Pia Pressure, was developed following a consultation period with commissioners, television execs and producers, agents and directors.
Bafta film programme manager Mariayah Kaderbhai said: "Through Bafta Elevate, we hope to provide these talented individuals with the platform they need to reach the next stage of their careers by helping them build relationships and allow them to benefit from Bafta's network of industry experts."
Bafta film committee chair Pippa Harris added: "The women identified through Bafta Elevate demonstrates just how much female directing talent there is in the film and television industries, and how important it is to support these women and ensure that their talents are being recognised."
Picture caption:
Back row from left to right: Tina Gharavi, Lindy Heymann, Christiana Ebohon-Green, Alicia Duffy, Kate Saxon, Sally El Hosaini, Vanessa Caswill, Dawn Shadforth & Delyth Thomas
Front row from left to right: Emma Sullivan, Cathy Brady, Amanda Blue, Lisa Clarke & Rebecca Johnson
Not pictured: Sarah Walker
This article first appeared on Screen's sister publication Broadcast.