Did the stars thank their agents or bash Trump?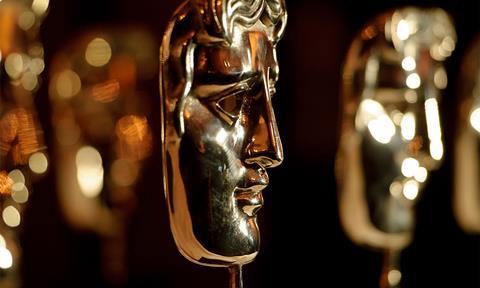 Politics were high on the agenda in the speeches at the 2017 Bafta awards.
Acceptance speeches from the likes of Emma Stone and Manchester By The Sea's Kenneth Lonergan addressed the state of US politics.
There was also criticism of Brexit and the British government's scrapping of the Dubs child refugee scheme, with Ken Loach in particular slamming the government's "brutality"
Even host Stephen Fry made a few political jokes, saying of this year's awards: "[Let's] find out who the Russians have decided has won".
OUTSTANDING BRITISH FILM
"Thank you to the academy for endorsing the truth of what this film says," I, Daniel Blake's Ken Loach said accepting the award. "The most vulnerable and poorest people are treated by government with brutality. Brutality that keeps out refugee children, and that's disgraceful.
He added that films "can tell us about the world we live in… in that real world, its getting darker, and the struggle that coming between the rich and powerful and the corporations and people who speak for them. The filmmakers know which side they're on, and despite the glitz and glamour of the occasion, we are with the people."
BEST ACTOR
"The clips we see are moments of heighted devotion, that's because they are hardest to understand," Casey Affleck of the show reel seen beforehand.
He added that it was "a privilege to get to do this for a living" and praised screenwriter Kenneth Longergan and how he portrayed "everyday lives".
"I accept this as a representative of the entire cast," he concluded.
DIRECTOR
The award was presented to La La Land's Damien Chazelle, who said it was an "honour" to celebrate with his fellow crew, and praised his longtime friend Justin Hurwitz "for inspiring" with his music.
ACTRESS
Winner Emma Stone called the win an "honour", and praised her La La Land "family", calling it "one of the greatest experiences of my life"
"Right now the US and the world seems to be going through a bit of a time," she continued. "A time so divisive its so special that we could come together tonight to celebrate the positive gift of creativity, and how we can transcend borders and make people feel less alone."
FILM
Presented to La La Land, co-producer Fred Berger said he had an "admiration for British film community," praising director Damien Chazelle's "passion and reckless ambition" as well as his "grace and humility".
Co-producer Jordan Horowitz said that film "brings hope and empathy" and "inspires people to dream". "At its best and most inspiring it reveals fundamental truth," he added.
FELLOWSHIP
Introduced by Simon Pegg and Nathan Lane, winner Mel Brooks first joked: "I think BAFTA has made very good choices tonight, especially me." He then went on to thank Harvey Weinstein for having "nothing to do with this award tonight".
Recalling a trip to the airport, the Fellowship recipient said: "they asked for my passport. I forgot it, it wasn't for old age." He later revealed: "the reason I forgot my passport is because I don't think of England as a foreign country, just a vast Brooklyn that speaks better".
"Having an American here is very moving," he continued, "and getting this special honour, having been given to people like Hitchcock and Olivier, champions and idols of my life, is a singular honour. I am very grateful, and this is not one of the awards you will see on eBay. I thank you from the bottom of my heart, it has been wonderful to be here."
RISING STAR
This year the public voted for Tom Holland, who said that "its tough voting online", the winner said he had "a large list of people to thank", though singled out two people that helped his career from Billy Elliott and through coaching him.
MAKE UP & HAIR
"Thanks to the academy and thank you Meryl, you keep coming up with interesting characters that are so much fun to put together," Florence Foster Jenkins's J. Roy Helland said.
COSTUME DESIGN
"I'm so very moved to be here", Madeleine Fontaine, who won for Jackie, said. "This movie belongs to history and so much better than our collective memory". She also praised star Natalie Portman.
SOUND
"This is such an honour," Arrival's Bernard Gariépy Strobl said. "The story of the sound of Arrival is like the film – ended up being an international collaboration". Also thanked producers
"In the end we have to talk about communication," Sylvain Bellemare said and praised director Denis Villeneuve.
SHORT ANIMATION
"This is a surreal experience," A Love Story's director said. "As a filmmaker I've become quite shameless with the favours I ask of people." She also praised those who helped her along the way.
BRITISH SHORT
"This is incredible," Home's Daniel Mulloy said. "This film was made by many people. All former refugees from Kosovo." He added that "soul and love" needs to be reflected in our government and across the Atlantic.
PRODUCTION DESIGN
Fantastic Beast's Stuart Craig wasn't there as he was unwell, so a message was read on his behalf. In his note, he praised the "devotion and hard work of so many people".
DOCUMENTARY
13th received the honour this year, and an absent Ava DuVernay said in a note: "we are truly humbled that you recognized our film." She lamented the fact that US has 25% of the world's prison population. "We really have to ask ourselves how we label people criminal. How to we label people who are different from us?"
"We are in a time of great uncertainly," she noted, though added that there is "far more that connects us than divides us."
FOREIGN FILM
This year's winner was Holocaust drama Son of Saul, and in his acceptance speech, director László Nemes thanked Curzon for distributing and said the movie "was a great opportunity to meet the British public".
ADAPTED SCREENPLAY
Lion writer Luke Davies thanked young star Sunny Pawar as an "incredible non professional actor" and who "carries this film for fist half". He also praised Dev Patel for carrying the second half, and thanked "beloved" director Garth Davis.
SUPPORTING ACTRESS
As she named her fellow nominees, winner Viola Davis almost forgot Michelle Williams.
However, she then revealed: "My father groomed horses at the race track, and he had a fifth grade education."
"When he took his last breath, one of the most devastating things was, did his life matter?" the star said, arguing that August "answers that question so brilliantly, because what he did is he said that our lives mattered as African-Americans".
"The people who did not make it into the history books, their stories deserved to be told." Davis also thanked August and Denzel Washington.
ANIMATED FILM
Kubo & the Two Strings beat out some tough competition, and director Travis Knight explained: "As we were making it, I thought of Zhang Jimou. Every boy wants a train set or to make a martial arts movie". In his speech, he also quoted Burt Bacharach "what the world needs now is love sweet love".
VISUAL EFFECTS
"Thanks for UK for letting us in the country", The Jungle Book's Robert Legato joked.
His fellow winner Andrew R. Jones also thanked "all the fathers, mothers and families for their love and support".
OUTSTANDING BRITISH DEBUT
Awarded to Under the Shadow, director Babak Anvari said: "This is such an honour and is magnificent," adding that it was "such an honour to be in such an auspicious category."
SUPPORTING ACTOR
Talking about the BAFTAs, winner Dev Patel recalled that in the past he "sat home and watched this with my family, and its such an overwhelming feeling."
Of his movie Lion, he explained: "This is a film about family that transcends, borders, race, colour". Also praised his young co-star Sunny Pawar and director Garth Davis, who would be "a friend for life". He added that he was "so grateful" for the award.
OUTSTANDING CONTRIBUTION TO BRITISH FILM
Presenting the award, Isabelle Huppert joked that "after receiving a BAFTA in 1978, I had no idea I would be back so soon".
However, she also brought up Brexit, adding: "We will always need a United Kingdom, whatever happens".
Curzon CEO Philip Knatchbull thanked Bafta: "What an amazing privilege to sit here, to follow in the footsteps of so many giants of the film world".
"We are immensely proud and grateful to have a Bafta of our own," he said, adding that it was "the directors that make us who we are." Thanked all the filmmakers who have "entrusted us with their work".
Said after Brexit that we "would be much harder and our lives are the poorer for it".
ORIGINAL SCREENPLAY
Manchester by the Sea's Kenneth Lonergan said he was "very proud to represent the nominees for screenplay,". He explained that the "screenwriter alone" could understand "the thrill" of seeing an actor bring a character to life, praising stars Casey Affleck and Lucas Hedges.
"We tried to make a film about looking grief and sorrow in the face," he explained, and brought politics into his speech. "The morning after US election, my daughter woke up in tears" he recalled, though said he was "proud" to see her at protests since.
CINEMATOGRAPHY
"Would like to thank the entire La La Land crew," Linus Sandgren said, and praised director Damien Chazelle's "romantic heart and passion for filmmaking". He also thanked stars Emma Stone and Ryan Gosling, as well as much of the film's crew, and dedicated the award to his father.