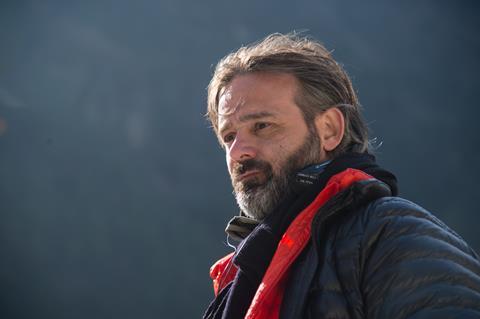 Warsaw-based sales outfit New Europe (Rams, Summer 1993) is launching a new talent initiative in a bid to help emerging filmmakers make the next steps in their careers.
New Europe Warsaw Sessions (24-27 September) will be a closed event where six directors, picked by New Europe, will meet established decision-makers in a series of workshops and will also receive individual mentoring.
Participants at the inaugural edition are: Jan P. Matuszyński (Poland, The Last Family), Agnieszka Smoczyńska (Poland, The Lure), Paweł Maślona (Poland, Panic Attack), Laura Moss (US, Fry Day), Hafsteinn Gunnar Sigurðsson (Iceland, Under The Tree) and Jeppe Ronde (Denmark, Bridgend).
The six will be mentored by Mike Goodridge (UK, International Film Festival & Awards Macao) and Julia Godzinskaya (UK, Rooks Nest, The Witch).
Also attending the event will be a series of execs who will workshop with the participants, they are: Dylan Leiner (US, Sony Pictures Classics), Baltasar Kormakur (Iceland, director, Everest), Sibila Diaz-Plaja (UK, Focus Features), Ben Giladi (UK, AI-Film), Julia Oh (UK, Film4), Vanja Kaludjercic (UK, MUBI) and Kim Magnusson (Denmark, M&M Productions).
Part of the goal for New Europe is to help participants who have only worked in their native language make the step into directing English-language cinema.
The event is being supported by The Polish Film Institute, Mazovia/Warsaw Film Commission and Adam Mickewicz Institute. Private partners include Chimney Poland, Film Produkcja, Platige Image, Gigant Films, Forum Film, while other supporters are Monolith Film and Gutek Film.
New Europe CEO Jan Naszewski said the event would be "a great opportunity for decision makers to meet new talents and spend time together in a creative environment" and added that it would involve "a series of relaxed masterclasses and meals in a safe, intimate environment away from big festivals and markets".
"I feel strongly that as our media landscape gets more consolidated and moves faster, these kinds of initiatives that promote more personal interaction between talent and the industry in a slow moving environment are more important than ever. And it's in these arenas that often long lasting relationships are formed," added Dylan Leiner.
Mike Goodridge added that he hoped it would become "a fixture on the annual calendar".
New Europe recently launched a production outfit with the producers of Cold War and High Life.