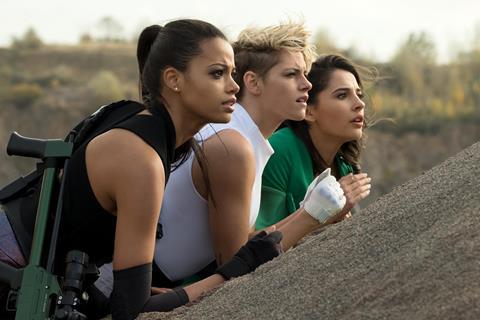 FFF Bayern, Bavaria's regional film fund, will see its budget for 2019 reach €40m following the federal state's decision to increase its financial commitment by 10% to €22m this year.
Bavaria's Digital Minister Judith Gerlach announced that - as FFF Bayern's major shareholder - the federal state would be making an additional €1.5m available for film funding this year.
"The competition in the area of film is enormous," said Gerlach. "Therefore, it is important for me that Bavarian films can continue to keep pace - and also do this on screens outside of Bavaria."
She had previously announced that FFF Bayern's funding allocation for supporting the development and production of video games would be increased by €500,000 to a total of €3m this year.
The regional fund's other five shareholders, which contribute to its annual budget, are public broadcasters Bayerischer Rundfunk and ZDF; commercial channels ProSiebenSat.1 and RTL; and local media watchdog Bayerische Landeszentrale für Neue Medien.
The €2m hike confirms FFF Bayern's pole position among the regional film funders in terms of budget. North Rhine-Westphalia's Film- und Medienstiftung NRW ranks second with an annual budget of €35m.
'Charlie's Angels' to 'Winnetou'
The good news from minister Gerlach continued as FFF Bayern revealed that its International Feature Films and Series funding programme had allocated €2.6m at its latest session to four international projects.
The funded projects include:
epic futuristic saga Tribes of Europa, directed by the series' creator and showrunner Philip Koch with Florian Baxmeyer, to premiere on Netflix in 2020. The six-part series marks the second collaboration by W&B Television with the streaming giant after producing the first German Netflix original series, Dark.


2D/3D animated action film Mia & Me - Hero of Centopia, produced by Munich-based Studio 100 Media with Australia's Studio B Animation, Belgium's Studio 100 NV, and India's Studio56. Constantin Film will release the film theatrically in Germany.


the visual effects by Bavarian company ScanlineVFX for the Charlie's Angels reboot, set for release by Sony Pictures in Germany on January 2, 2020.


the visual effects by Munich-based studio Rise FX South for Matthew Vaughn-directed prequel The King's Man, set for release in Germany by Walt Disney Studios Motion Pictures on February 13, 2020.
The programme was launched by FFF Bayern six years ago to attract large-scale international feature film projects, and was later expanded to include line producing for digital visual effects and series productions. The initial annual budget of €3.2m has subsequently increased and stands at €8m for 2019.
Meanwhile, the latest session of FFF Bayern's main funding committee has awarded a total of €4.4m to 26 projects.
The supported projects include the second season of the Sky crime drama The Pass, which reunites the pay-TV platform with the first season's producers W&B Television and directors Cyril Boss and Philipp Stennert.
Others include Constantin Television's six-part series Der Friedrichstadt-Palast, to be directed by Uli Edel, and SamFilm's Der junge Häuptling Winnetou, an adaptation of the musical Kleiner Häuptling Winnetou following the adventures of a 12-year-old Apache brave and his friend as they attempt to save a tribe from danger.