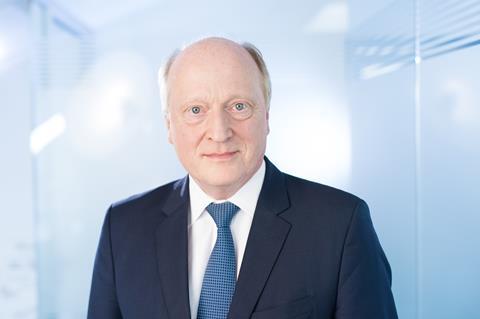 Sino-European networking organisation Bridging The Dragon is bringing a delegation of German film funds and producers to Beijing next week (October 14-19) to discuss collaboration with their counterparts in the Chinese industry.
China and Germany are currently in the process of drafting an official co-production treaty. The Beijing trip follows the visit of representatives from China Film Group (CFG) and China Film Co-production Corporation (CFCC) to Germany during last year's Berlin film festival.
Bridging The Dragon is organising the trip with the German Federal Film Board (FFA), Medienboard Berlin-Brandenburg and Film and Television Fund Bavaria (FFF Bayern).
Delegates from the German funds will include Peter Dinges, CEO of the German Federal Film Fund, Medienboard Berlin-Brandenburg funding executive Oliver Zeller and FFF Bayern funding executive Lisa Giehl. German producers in the delegation include Real Film Berlin's Henning Kamm, Ziegler Film's Sebastian Voss, 27 Films' Oliver Damian and Daniel Baur of sales agency K5 Media, among other companies. Reps from Germany's VFX companies include Ulrich Schwarz from Rise will also participte.
The delegation will be meeting China Film and CFCC, along with Chinese companies such as Wanda Pictures, iQiyi and New Classics Media, which recently produced a Chinese remake of Italian hit Perfect Strangers.
Dinges said: "China is now the biggest market for European films. However, cultural difference and a lack of understanding still prevent the two industries from benefitting fully from each other. Representatives from German funding institutions and filmmakers coming to China gives us a great opportunity to increase knowledge of the Chinese film industry."
The visit will overlap with Bridging The Dragon's Sino-European Project Lab (October 16-20), which marks the start of a collaboration with Hainan International Film Festival. One of the projects participating in the Lab will be selected for the festival's H!Action Project Market, which is offering awards worth a combined $840,000 (RMB6m).