Fund also supporting adaptation of erotic classic Fear Of Flying.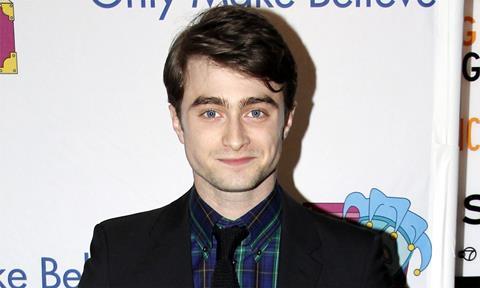 The Daniel Radcliffe action comedy Guns Akimbo the first screen adaptation of Erica Jong's 1973 erotic classic Fear Of Flying are the latest projects to be supported by the international co-production fund operated under the auspices of the Bavarian Film & Television Fund (FFF Bayern) as part of a concerted drive to attract large-scale productions to the region.
The FFF subcommittee for international co-productions allocated €2m ($2.2m) apiece at its latest session on Wednesday (5 July) to two US projects which will be co-produced with Munich-based companies and largely or completely shot on location in Bavaria.
Philipp Kreuzer and Joerg Schulze's Maze Pictures are partnering US producers Joe Neurauter and Felipe Marino of LA/Munich-based Occupant Entertainment on New Zealand filmmaker Jason Lei Howden's action comedy Guns Akimbo which already has Daniel Radcliffe attached for the lead role. Principal photography is set to be located completely in Bavaria, according to FFF Bayern.
Thomas Peter Friedl's The Amazing Film Company will be serving as the German partner for Donald Kushner and Leigh Ann Burton's Junction Films for Tanya Wexler's adaptation of Jong's bestseller based on a screenplay by Shauna Cross, with around 75% of the film's shoot to be based in Bavaria.
The funding programme specifically dedicated to international co-productions and VFX was launched in January 2013 and has brought such projects as Oliver Stone's Snowden, Rupert Everett's The Happy Prince, Lisa Langseth's Euphoria and Tomer Eshed's Cornelia Funke adaptation Dragon Rider to shoot in Bavaria.
This is the second time that Maze Pictures has received funding from FFF's international co-production fund as it also served as the German co-producer on Everett's directorial debut which was partly shot on location in Bavaria last autumn.
This funding programme has also supported the production by Bavarian-based VFX companies of digital effects for such films as Captain America: Civil War, The Lake, The Shallows and Guardians Of The Galaxy Vol 2., and was recently extended to accept applications for international high-end series that are to be shot and co-produced in Bavaria.
The maximum funding sum allocated by FFF Bayern for an international series will be € 2m and, as is in the case of theatrical films and digital productions, at least half of the shooting days must take place in Bavaria.