Corporation aiming to produce more "ambitious" projects like McMafia.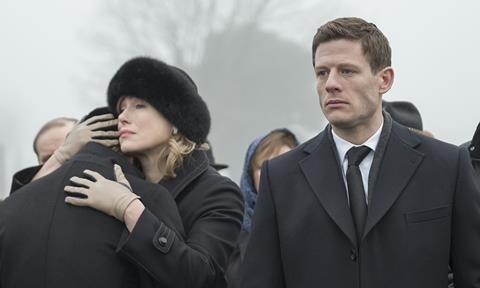 BBC Worldwide has secured a £150m fund for high-end dramas after striking a deal with film financier Anton (writes Broadcast).
The commercial arm of the BBC has launched The Drama Investment Partnership with the European firm, which has financed feature films including Paddington and Tinker Tailor Soldier Spy.
The investment will be used to fund a raft of premium scripted series over a three-year period and is more akin to slate financing arrangement, which is commonplace in the film sector.
Both companies will invest in the dramas as BBCW looks to find shows that can sell around the world, in the mould of Top of the Lake, The Honourable Woman and forthcoming series McMafia (pictured).
The two firms hope that the fund will help increase the pace and flow of "ambitious" projects from British production companies, giving indies access to capital as soon as they receive a commission.
Anton Corp is run by Sébastien Raybaud, who previously ran the media finance team at French bank Société Générale. The partnership marks BBCW's second super-drama investment deal of 2017, after it struck a deal with Danny Cohen-led Access Entertainment in January.
The Access deal, which is run in association with Lookout Point and known as Benchmark Television, is thought to be worth around £50m. The three firms will develop dramas on the same scale as War And Peace and The Night Manager and will greenlight projects straight to series, before any commission from a broadcaster.
The deal is, however, dependent on British and international commissions.
Raybaud said that combining forces with BBC enabled Anton enabled the chance to create shows that stand out in a market "flooded with content".
BBCW chief executive Tim Davie added: "With The Drama Investment Partnership, we are actively bringing new funding opportunities to the market, consistent with our history of pioneering financing and partnership deals.
"We are confident that the new funds will unlock greater opportunities for content makers and commissioners to ensure the very best of British drama continues to be made for audiences across the world."
The agreement also chimes with comments made by Davie at the RTS London conference in September, where he told delegates that more than 50% of BBCW revenues now come from drama, adding:
"We are looking at ways we can create drama funding by using third-party money. There is lots of capital out there, whether that's private equity or other things. It's all about the people, the culture, the returns they want, and the risk profile."