Road trip comedy drama stars Peter Van den Begin as the Belgian head of state.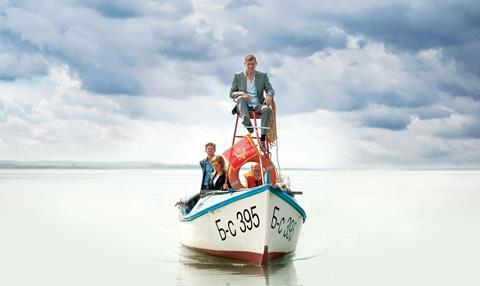 Brussels and Paris based sales company Be For Films has taken international rights to Peter Brosens and Jessica Woodworth's comedy-drama King Of The Belgians, which was announced in yesterday's Venice line-up in the Orizzonti competition.
The film follows the titular Belgian king as he embarks on a state visit to Istanbul. When his home country begins to fall apart he must return to save his kingdom. However, a solar storm causes all airspace and communications to shut down, meaning he must begin a long journey across the Balkans to return home.
Peter Van den Begin (Allez, Eddy!) stars, with Lucie Debay, Titus De Voogdt, Bruno Georis, Pieter van der Houwen, Goran Radacovic, Valentin Galev and Nina Nikolina all amongst the cast.
Directing duo Brosens and Woodworth also penned the screenplay and produce for Bo Films. Co-producers are François Touwaide for Entre Chien et Loup, Frans van Gestel, Arnold Heslenfeld and Laurette Schillings for Topkapi Films, and Stefan Kitanov and Mira Staleva for Art Fest.
The project had support from Flemish Audiovisual Fund (VAF) and Flanders Image, Screen Flanders, the French Community of Belgium (CCA), Casa Kafka and the Belgian Tax Shelter, the Dutch Film Fund, the Dutch Production Incentive, the Bulgarian National Film Center (BNFC), the MEDIA Programme of the European Community and EURIMAGES.
Be For Films CEO Pamela Leu commented: "[King Of The Belgians is] A unique tale, that makes you understand Belgium, kingdom of (com)promises, in a road movie (outside of its borders) from the prism of surrealism and absurdity. A smart comedy that tackles our intellect and that will probably wake-up the king that sleeps in each of us."