Children won't be admitted to live-action remake; film's 'gay moment' criticised by Russian politician as "propaganda of sin".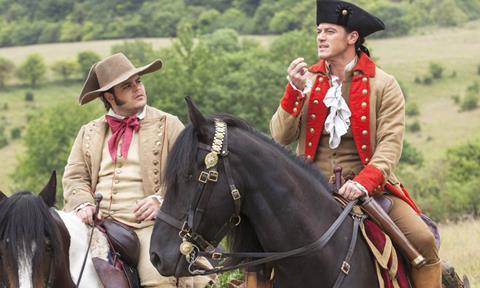 Viewers under the age of 16 won't be able to watch Disney's Beauty And The Beast after the film was given an adult rating by the Russian ministry of culture, according to a report on Russian film service kinopoisk.
The Russian Ministry of Culture has subsequently confirmed the rating to Screen.
The adult rating for the film follows a recent interview given by director Bill Condon in which he revealed that Josh Gad's character LeFou is involved in a "gay moment" in the film:
"LeFou is somebody who on one day wants to be Gaston and on another day wants to kiss Gaston," he said.
"He's confused about what he wants. It's somebody who's just realizing that he has these feelings. It is a nice, exclusively gay moment in a Disney movie."
Russian MP Vitaly Milonov in turn demanded that the film was checked for so-called homosexual propaganda.
He said: "In this situation, society cannot look on silently at what movie distributors are offering under the guise of a children's tale – the obvious, barefaced, unscrupulous propaganda of sin and perverted sexual relations."
Russia passed a law in 2013 that imposed fines for providing information about homosexuality to people under 18.
The age rating will impact the film's box office performance in the territory, however the live-action remake, which stars Emma Watson, is expected to be a financial hit in other territories. The Russian release, through Walt Disney Studios Sony Pictures Releasing (WDSSPR), is set for March 16.
The US release, which has also been in the spotlight following a report in the New York Times that a drive-in cinema in Alabama will not show the film due to character Le Fou, is due a day later. The film will have a PG rating in the UK.
Disney was unavailable for comment.