Koen De Bouw-starring assassination thriller has proved a hit at the Belgian box office.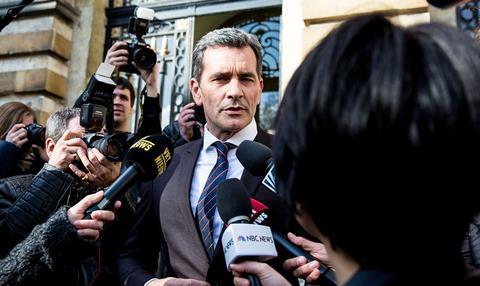 The Works International has secured a raft of distribution deals for its Belgian political thriller The Prime Minister (De Premier).
The English and Flemish language feature, directed by Erik van Looy, has grossed £2.2m in its first five weeks at the Belgian Box office.
The sales company has now reached agreements in multiple countries, with Trade Media taking rights for France and DDDream securing China rights. It has also signed deals in Japan (Aya Pro), Former Yugoslavia (Discovery) and India (Viswas Films).
Negotiations in Turkey, Italy and the Middle East are entering their final phase with deals expected to be announced soon.
The film's recent deals follow agreements previously reached in Germany (Square One), Spain (Flins Y Piniculas) and the Netherlands (Dutch Film Works).
The Prime Minister stars Koen De Bouw (Loft) as the Belgian prime minister who is kidnapped on the way to a summit meeting. He is then faced with the choice of killing the president of the United States or letting his wife and children die.
Other actors who feature in the movie include Dirk Roofthooft (Loft), Saskia Reeves (Wolf Hall), and Adam Godley (The BFG).
Hilde De Laere (Loft) co-produced the film with companies Woestijnvis and Mill Street Films, with the support of Belgian companies including Flanders Audiovisual Fund, Screen Flanders, Screen.Brussels and The Belgian Taxshelter for Filmfinancing. Dutch company Netherlands Film Production Incentive also provided finance.
The deals were all brokered by The Works International's head of international sales, Clare Crean, alongside sales and marketing executive, Edrianne Wenger.
Clare Crean commented: "There's been a tremendous amount of buzz about this picture and buyers have been quick to recognise its broad commercial appeal. Van Looy has made a name for himself in the thriller genre and this slick and stylish thriller with humorous touches and a melodramatic edge certainly delivers. We are enormously pleased with its performance in Belgium and we hope audiences will continue to devour it around the world."