Studiocanal to finance and distribute in their territories.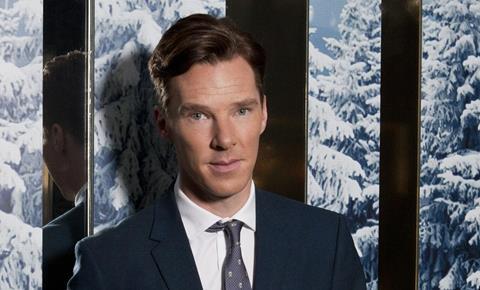 Benedict Cumberbatch, star of The Imitation Game and upcoming Marvel feature Doctor Strange, is attached to star in Second World Two drama The War Magician.
The film will be a co-production between Bob Cooper and Richard Saperstein's Storyscape Entertainment, Tony Eldridge's Lonetree Entertainment (The Equalizer) and Cumberbatch's own production company SunnyMarch (Little Favour), with SunnyMarch partners Adam Ackland and Adam Selves producing.
Studiocanal will finance and distribute in their territories.
The project is based on David Fisher's fact-based book and will be adapted by Gary Whitta (The Book of Eli).
Cumberbatch will take on the role of the title character, British hero Jasper Maskelyne, a world famous magician whose illusions helped the Allied forces fight against the Nazis during the Second World War.
Maskelyne put together a rag-tag "dirty dozen" of accomplices dubbed "The Magic Gang" – who went from making tanks, troops and buildings seem to disappear to conjuring phony armies.
They found a way to "hide" the Alexandria harbor, a strategic target for the Luftwaffe bombers; "vanished" the Suez Canal; and concealed 150,000 men with 1,000 guns and tanks.
Maskelyne's techniques were so effective that Adolf Hitler added him to his personal blacklist alongside men like Douglas MacArthur and British Field Marshall Bernard Montgomery who, if captured alive, were to receive "special" treatment by the Nazis.
Ron Halpern, EVP international production for Studiocanal, said: "Both The Imitation Game and Tinker Tailor Soldier Spy were phenomenal successes for Studiocanal, and we are thrilled to be in business with Benedict Cumberbatch on this extraordinary project."
The film is planning to shoot in locations throughout Europe and the Middle East.
UTA packaged the project and negotiated the financing arrangement along with John Grant of Conway van Gelder Grant.
Whitta is best known as the writer of the Denzel Washington post-apocalyptic thriller The Book of Eli. Most recently he served as a writer on the upcoming Star Wars standalone movie Rogue One, and the TV series Star Wars Rebels.
He is currently adapting the Mark Millar comic Starlight for 20th Century Fox and producer Simon Kinberg. His debut novel, Abomination, was published earlier this year.
Storyscape Entertainment, a new joint venture between Bob Cooper and Richard Saperstein, recently announced and first-look feature deal with Broad Green Pictures and has projects in development at other studios, including FBI Wedding at Universal with Jason Bateman starring and directing, and Stealing Time at DreamWorks with Tim Dowling writing and Colin Trevorrow executive producing.
Cooper recently wrapped production on Maudie, starring Ethan Hawke and Sally Hawkins, and Saperstein recently began pre-production on the remake of the 1958 sci-fi classic The Blob, starring Samuel L. Jackson.