Seven titles have registered scores, with Sebastián Lelio's transgender drama leading the way so far.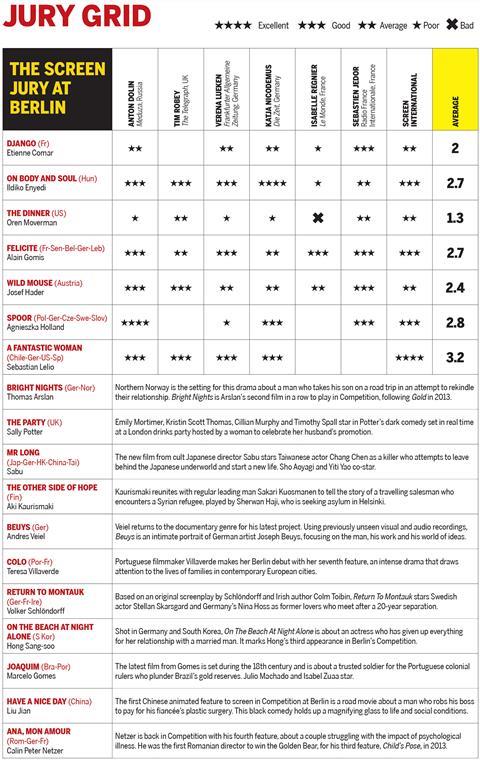 Sebastián Lelio's A Fantastic Woman (Una Mujer Fantástica) - about a transgender woman who deals with persecution following the death of her lover - is the early frontrunner on Screen's 2017 Berlinale Jury Grid, comprised of scores from Screen's jury of international critics.
Sony Pictures Classics acquired North America, Australia and New Zealand rights to the title in one of the festival's splashier deals to date.
The jury awarded it a healthy 3.2 out of a possible 4, though two scores are yet to be registered.
Sitting in second position is Agnieszka Holland's small-town mystery-thriller Spoor, after scoring 2.8 on the grid.
Titles playing in competition tomorrow include Thomas Arslan's Bright Nights, Sally Potter's The Party, and Sabu's Mr Long.