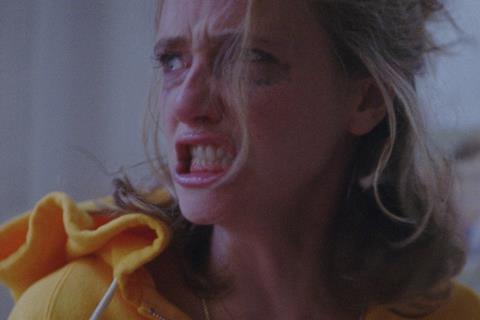 New York-based sales and distribution company Utopia has commenced talks on an AFM roster that includes Berlinale award winner The Scary Of Sixty-First and Freak Scene: The Story Of Dinosaur Jr.
The Scary Of Sixty-First premiered in the festival's Encounters section where it won the best first feature award. Betsey Brown, Madeline Quinn and Dasha Nekrasova star in the story of roommates who rent a creepy New York apartment that once belonged to the disgraced late financier Jeffrey Epstein.
Documentary Freak Scene: The Story Of Dinosaur Jr. from Philipp Virus pays homage to the titular grunge rock band whose style sound was a formative influence on the Generation X "slacker" culture.
The sales slate includes Richard Bates Jr's outsider comedy King Knight starring Matthew Gray Gubler and Angela Sarafyan as the heads of a coven of witches in California; Cheryl Dunn's documentary Moments Like This Never Last from Vice Studios profiling the late artist Dash Snow; and documentary Poly Styrene: I Am A Cliche directed by Celeste Bell and Paul Sng which profiles Bell's mother and X-Ray Spex frontwoman Poly Styrene.
Rounding out the roster are Justin Staple's documentary American Rapstar explores the SoundCloud rap phenomenon that has given rise to the likes of Lil Peep, Juice Wrld, Smokepurpp and Bhad Bhabie; Emma Seligman's 2020 TIFF comedy and Gotham Award-nominee Shiva Baby; and romance Chestnut directed by Jack Cron which is in post and stars Natalie Dyer as a recent graduate who falls into a love triangle.