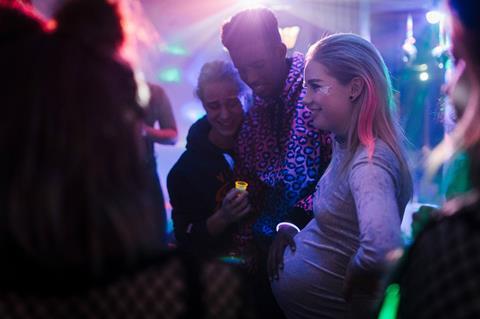 The first 16 titles from the 2019 Berlin Film Festival (Feb 7-17) Generation section have been revealed.
For the 42nd edition of the Generation strand, there are eight films for Generation 14plus and eight for Generation Kplus so far.
Titles in the former include the European premiere of Stupid Young Heart from Finland's Selma Vilhunen, who was nominated for the best live action short Oscar for Do I Have To Take Care Of Everything? in 2014.
There will also be a European premiere of Bulbul Can Sing from Indian director Rima Das. Das' previous film Village Rockstars premiered at Toronto in 2017 and was India's submission for the 2019 foreign language Oscar. Like Village Rockstars, Bulbul Can Sing is also set in Das' home region of north-eastern India, and shows snapshots the life of a trio of friends: Bulbul, Bonny and Sumu.
In Kplus, titles include the world premiere of documentary Anbessa from Mo Scarpelli, a Berlinale Talents alumnus from 2018. The film centres on Ethiopian youngster Asalif, who counters the ruptures in his surroundings caused by housing development by reinventing himself as a hero: Anbessa the lion.
Sixteen countries are represented for production or co-production across the titles announced so far, with ten from Europe, four from Asia and two from North America.
There will be seven world premieres from the first crop of titles – three in Generation 14plus and four in Generation Kplus.
The full Generation programme will be announced in mid-January.
Earlier this month the first titles were announced for the Panorama and Competition sections, with Charlotte Rampling confirmed as recipient of an Honorary Golden Bear.
First Generation titles
Generation 14plus
Beol-sae (House Of Hummingbird) – dir. Bora Kim (Kor)
The Body Remembers When The World Broke Open - Elle-Máijá Tailfeathers, Kathleen Hepburn (Can, Nor)
Bulbul Can Sing – Rima Das (Ind)
Goldie – Sam de Jong (US)
Guo Chun Tian (The Crossing) – Bai Xue (China)
Hölmö Nuori Sydän (Stupid Young Heart) – Selma Vilhunen (Fin, Neth, Swe)
Knives And Skin – Jennifer Reeder (US)
We Are Little Zombies – Makoto Nagahisa (Jap)
Generation Kplus
Anbessa – Mo Scarpelli (US)
Baracoa – Pablo Briones and The Moving Picture Boys (Switz, US, Spa)
Daniel Fait Face (Daniel) – Marine Atlan (Fr)
Di Yi Ci De Li Bie (A First Farewell) – Wang Lina (China)
Kinder – Nina Wesemann (Ger)
Lotte Ja Kadunud Lohed (Lotte And The Lost Dragons) – Janno Põldma, Heiki Ernits (Est, Lat)
Mijn Bijzonder Rare Week Met Tess (My Extraordinary Summer with Tess) – Steven Wouterlood (Neth, Ger)
Une Colonie (A Colony) - Geneviève Dulude-De Celles (Can)