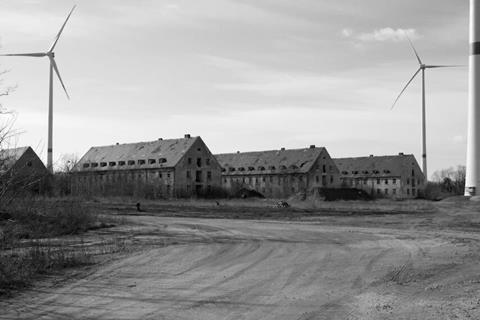 Thomas Heise's Heimat Is A Space In Time, the feature documentary chronicling three generations of the filmmaker's family, set against the backdrop of dramatic events in German and global history dating back more than a century, has been picked up by UK distributor/exhibitor ICA Cinema.
The outfit struck the deal with sales representative Deckert Distribution and is planning to release the title on November 22.
The documentary premiered at the Berlinale this year, winning the Caligari Prize in the Berlinale Forum section. It also won the best feature prize in the international competition at Swiss festival Nyon Visions du Réel.
Germany's Ma.ja.de. Filmproduktion produced in association with Navigator Film from Austria and Germany's ZDF/3sat.
Icarus Films picked up the title's North American rights earlier this week.
The London-based Institute of Contemporary Arts (ICA) operates a cinema in the UK capital and also has its own distribution label, ICA Cinema.
Upcoming titles from that side of the business include: Stones Have Laws, which premiered at IDFA this year and will be released by the ICA on August 9; La Flor, which was at Locarno last year and will be released on September 13; fellow 2019 Berlinale title Normal, which is out September 27; and What You Gonna Do When the World's On Fire?, which was at Venice last year and also won Best Documentary at the 2018 London Film Festival, and is out October 18.